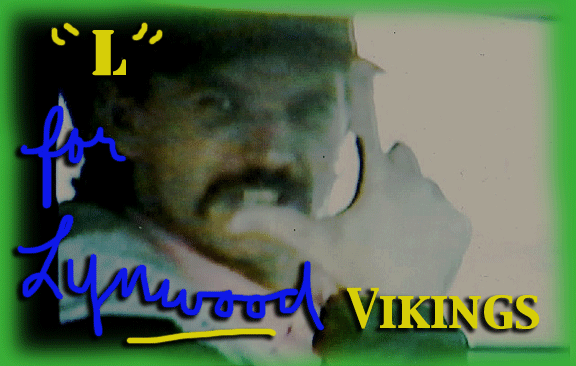 According to an internal memo dated last Friday that WitnessLA has obtained, the LA Sheriff's Department has received a new grand gury subpoena asking for any and all documents, et al, pertaining to the various deputy cliques that have notoriously formed at patrol stations and inside Men's Central Jail—cliques like the Vikings, the Regulators, the 2000 Boys and the 3000 boys, The Jump Out Boys…and so on. This would suggest that the Feds criminal probe of the department has now widened to include these so-called "affinity groups," which have been the subject of highly critical press reports over the years, and have been implicated in a variety of lawsuits, some of them still ongoing.
Several of these cliques, like the Regulators in particular, have been a cause of serious concern among department supervisors in years past, according to documents WitnessLA has previously obtained and reported on here.
It has also been a source of controversy that certain members of cliques like the Regulators and the Vikings hold positions of authority in the department. (The highest ranking is, of course, the undersheriff, Paul Tanaka, who still reportedly retains his Viking tattoo on his ankle.)
It will be interesting to see what comes of this new probe.
Last month, if you'll remember, the LA Times reported that the FBI was investigating the matter of whether or not certain members of the LA County Sheriff's Department moved FBI informant, Anthony Brown, from place to place inside the county jail system, giving him phony names and fake inmate numbers. Our sources with first hand knowledge of the matter confirmed that, contrary to the department's official statement on moving the inmate, this was done specifically to keep him away from his Fed handlers. Our sources also said that they were told by their own supervisor, Lt. Greg Thompson (a former Viking, by the way) that the orders to hide the inmate came directly from Undersheriff Paul Tanaka.
And now we see this new prong of what appears to be an ever-widening FBI investigation.
Here's the memo pertaining to the deputy cliques:
From: Hellmold, James J.

Sent: Friday, January 04, 2013 10:42 AM

To: All Chiefs; Parker, Michael J. (SHB)

Subject: Federal Criminal Grand jury Subpoena #2086, Item 8

The Department has received a Federal Criminal Grand Jury Subpoena demanding the production of documents. Two of the demands are as follows:

" Any documentation, reports, memorandum, notes, drawing, pictures, civil litigation documents, or media statements regarding any Deputy clique (Current or Historical), investigated by lAB, ICIB, OIR, or any other LASD entity, including but not limited to: the "Vikings," "Regulators," "3000 boys," "2000 boys," "Cavemen" "Banditos," and "Jump Out Boys." And, "Any documents, policy changes, memorandum, reports, emails, or declarations issued as a result of Deputy cliques at the East Los Angeles station."

In the Department's effort to comply completely and thoroughly with this subpoena, you are instructed to review the demand by the United States Attorney's Office and determine whether you, or anyone within your chain of command at the rank of lieutenant or above, possess any documents responsive to this subpoena. Any responsive documents should be forwarded to the Discovery Unit for production to our law firm. If you determine there are no responsive documents within your chain of command, an email indicating such should be forwarded to Lt. Judy Gerhardt. The Discovery Unit will track responses from each Division to ensure the Department's response is exhaustive to the best of its ability.

The due date for responses to the Discovery Unit should be Monday, January 14.

If you have any questions, please don't hesitate to contact Lt. Gerhardt at [numbers deleted by WLA]

James J. Hellmold
Assistant Sheriff
Los Angeles County Sheriff's Department
4700 Ramona Boulevard
Monterey Park, CA 91754