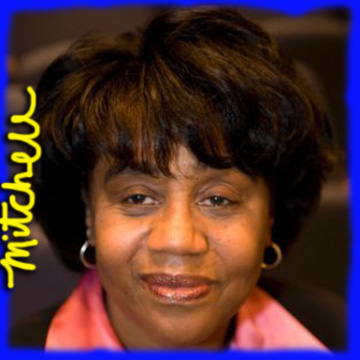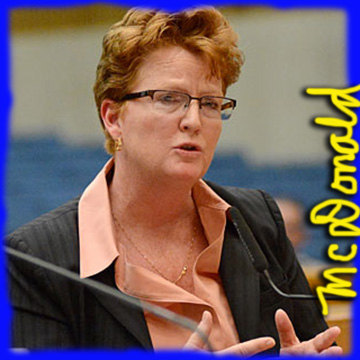 It's down to five finalists for the critically important position of chief of Los Angeles County's embattled Department of Probation, the largest such agency in the nation.
The county's board of supervisors interviewed some of the final five on Tuesday and will finish interviewing on Wednesday. Then, according to our sources, the board may make its choice as soon as by the end of the week.
The finalists are—in alphabetical order:
Donna Groman, supervising judge of the LA County Juvenile Delinquency Court in South LA
Terri McDonald, former assistant sheriff in charge of LA County's Jail System
Dave Mitchell, Acting Deputy Chief for Residential Treatment Services for LA County Probation
Sheila Mitchell, former head of Probation for Santa Clara County
Margarita Perez, former Assistant Chief of LA County Probation Field Services operations
As of this past weekend, Terri McDonald and Sheila Mitchell are the front runners. But the Supes are a mercurial lot. Plus, after cycling through 5 probation chiefs in just over 10 years, plus ongoing revelations pointing to the fact that the agency's problems are still, unfortunately, far from solved, the board knows it needs to get this particular choice right.
We will get to the front-runner issue in a minute. First here are some upsides and downsides on each of the five finalists.
A quick note: As we compiled our list of candidates' pros and cons, we talked to a varied list of well-placed sources who requested not to be quoted directly at this moment, out of respect for the selection process.
---
TERRI MC DONALD
Terri McDonald was in charge of LA County's massive and troubled jail system during the recent post-scandal period in which a great deal of reform took place.
During her tenure as Assistant Sheriff heading up the custody division for the Los Angeles Sheriff's Department, McDonald had a reputation as a hands-on administrator who walked the floors of the facilities, talking to staff and to inmates, encouraging everyone—inmates and deputies both— to let her know where they saw problems.
She also already has a good relationship with the board of supervisors, which is a big plus.
McDonald has spent most of her career in the field of adult corrections facilities, beginning as a corrections officer for the California Department of Corrections and Rehabilitation, and working her way up. When former sheriff Lee Baca recruited her to come to the sheriff's department in March 2013, after the Citizen's Commission on Jail Violence issued its scathing report in Sept 2012, she had spent 24 years with the CDCR. How well that experience translates to what will be required at probation, which is different than an agency concerned purely with custody, is not clear.
On one hand, McDonald is definitely reform minded, and has broad experience instituting reform in the state's prison system, in addition to what she has accomplished in LA County.
"I was raised by lifers," McDonald once told us of her tenure at the CDCR, which we took to mean that inmates had taught her a great deal that was of value and formative. This same POV was evidenced in the way she interacted with jail inmates, whether they were locked-up on something minor, or had just been adjudicated on a serious criminal case, and were waiting to be shipped to state prison: McDonald offered basic respect to the jail inmates in the county's care whom she encountered, and expected respect in return, and generally got it. As a consequence, she made the LA County jail system more humane, both for inmates and staff.
Yet, certain distressing problems, while lessened, still remain in the county's jails. Extravagant uses of force went down, but inmate attacks on deputies went up, as did lower level uses of force by deputies. And there were the "tethering' incidents. Some line staff blamed what they felt were unclear policies.
Those who question whether McDonald is the ideal fit to head the county's probation agency, point to the fact that the supervisors have been saying for months that redefining LA County's juvenile system to focus on rehabilitation and effective treatment, not behavior control and punishment, is job one, and will be the issue topmost in the board's collective mind when they are choosing a new chief.
McDonald has scant experience in the juvenile field. So while she has obvious skill and breadth of experience on the adult side of things, some of those whom we spoke with asked if she can be the transformative leader so sorely needed when it comes to kids under the county's supervision. Maybe she can. But the question needs to be asked.
Moreover, some justice advocates point out that when McDonald was reforming the jails, she had help in the form of a looming federal consent decree, the ACLU's giant Rosas lawsuit—the settlement of which, forced certain changes—and the 197 pages of criticisms and recommendations from the CCJV, which the board—and the new sheriff, Jim McDonald—wanted instituted.
At probation, the new chief—whether it is McDonald or someone else-–will, at this point, have no such legal instruments that she—or he— can use as levers to counter the inevitable resistance that accompanies any systemic change—although, with any luck, there will be an oversight body soon created that will help a new chief drive reform. (More on that at another time.)
As KPCC's Rina Palta pointed out when McDonald was first hired at the LASD, her former boss, Matt Cate, at the CDCR described her as a highly ethical administrator who "does not suffer fools well." All this is very good—or can be.
Yet, whoever becomes chief is going to have to deal with the county's labor unions, without either alienating their hard-working members, as former Chief Jerry Powers did with calamitous results, or being mowed down in every disagreement with union leadership, as was the case with Powers' predecessor, Donald Blevins.
At the same time, according to those close to the department, there are some problematic players in leadership positions in probation, along with pockets of toxic culture that have been allowed to remain among the staff. Whoever is selected to lead the organization will need to have the clarity, guts, and management skill to successfully roll the necessary heads.
Is Terri McDonald that person? And can she also provide the necessary leadership on the juvenile side? Again, these questions are among those that must be answered before the board should move ahead with its selection.
---
SHEILA MITCHELL
Sheila Mitchell is considered a juvenile justice hero by many because of the notable reform she instituted as chief of probation in Santa Clara County on the juvenile side of the agency she ran for nearly ten years.
Although Santa Clara is obviously much smaller than LA County, the department that Mitchell took over in 2004 was reportedly a hot mess, strongly emphasizing punishment over anything that resembled rehabilitation on the adult and the juvenile side. The DOJ was investigating the department's juvenile hall for alleged civil rights violations, there were dozens of reports of "staff-inflicted injuries" in the place, and the place had turned into a lawsuit factory.
When Mitchell left her post as Santa Clara's chief, the county's main juvenile facility, the William F. James Ranch, was considered the state's most innovative and highly successful residential program for kids, which used as its inspiration the nationally lauded "Missouri model." Whereas, for the first 50 years of its life, the James Ranch had been focused only on behavior control.
Plus under Mitchell, probation made good use of community alternatives—like a well run treatment-oriented day center—to keep kids out of residential facilities altogether, and dramatically lower recidivism rates.
In addition, Mitchell and those she put in top positions, managed to work with the county's unions in such a way that a highly problematic staff culture in juvenile probation was able to be substantively transformed to the point that the James Ranch was being run by treatment-oriented, kid-centered staff members, not guards.
On the adult side of probation, Mitchell instituted such system changes as improving education outcomes for Santa Clara County adult probationers and parolees, thus easing their successful transition back into their communities.
But, could Mitchell's Santa Clara experience apply to LA County's huge, troubled and complicated probation goliath? (She was Assistant Chief Probation Officer at Alameda County probation, the state's closest analogue to LA, and prior to that she was the Deputy Commissioner for the Georgia Department of Juvenile Justice, all of which should help.)
Moreover, does Mitchell really want the job? Since she retired from Santa Clara's top spot in 2013, she has consulted with various probation departments, (which she has been doing for LA County's Camp Kilpatrick project, which like Santa Clara's James Ranch, aims to create its own treatment focused, "trauma-informed" model). Then in April of this year, she took the job of Chief Operating Office for an agency called Unity Care, which provides services for "at‐risk and foster youth."
The Unity Care experience has reportedly imbued Mitchell still more insight and fervor to help fundamentally change the way we deal with the kids who wind up in our various county systems.
Yet, according to some well-placed sources, Mitchell may not be sure if she wants to jump back into an all-consuming situation that leading LA County Probation would require. And there have been doubts about whether she'd be willing to relocate to Los Angeles.
Is that true? If so, has it changed? Is she now all in? Getting those questions answered will be important part of the Supes selection task.
---
DAVE MITCHELL
Dave Mitchell's supporters contend that, save interim probation chief Cal Remington, Mitchell is the person in the high echelon' of the probation department who is most committed to and best understands juvenile reform.
According to those who have worked with him, Mitchell is intelligent, highly capable, cares very much about kids, and knows a great deal about the problems that need to be solved in the agency, particularly in the juvenile realm.
Yet those who are rooting for one of the other four candidates suggest that, while Dave Mitchell is likely someone to groom to be chief in the future, he may not have the ideal experience to move into the top spot just yet, but that he is one of the people most necessary to a new leadership mix, to help take the department in a new and healthier direction.
---
MARGARITA PEREZ
Margarita Perez was recruited by former probation chief Jerry Powers to leave her position in state parole and come to Los Angeles to head up probation's new responsibilities as the agency was tasked with overseeing men and women who, through state legislation known as AB109, suddenly landed on the county's doorstep instead of that of the state, as part of California's prison realignment strategy, which began in October 2011, a few months before Powers was sworn in as chief.
Before she retired last year, Perez was generally well respected inside the department by the rank and file, who saw her as someone unafraid to put on a flack vest, and get her hands dirty, so to speak, in order find out how the folks working the front lines were doing.
She is also viewed by many as a talented and respected administrator and supervisor who is firmly reform-minded on the adult side of probation. They point to her emphasis on rehabilitative services designed to help probationers do better when they reenter their communities, with the idea of lowering return trips to jail or prison.
By the way, Perez was selected to serve as chief briefly (after Jerry Powers "retired" under a cloud) until interim chief Cal Remington could free his schedule and take over the reins.
Although Perez was hired by Powers, when she left the department she reportedly wrote a sober-minded, no-punches-pulled exit letter about what was wrong at the agency, and who inside it had to go if it was to move forward toward health.
Those who do not favor Perez for the job of chief, point to her lack of any experience on the juvenile side of things, which is in desperate need of a visionary leader. Also, as is the case with Dave Mitchell, this is a moment when anybody promoted from within is going to be a tough sale.
---
DONNA GROMAN
Judge Donna Groman, is the supervising judge of the Los Angeles County Juvenile Delinquency Court at the Kenyon Juvenile Justice Center in South LA. Groman was named the California Judges Association Juvenile Court Judge of the Year for 2012, and is a very well-regarded as a jurist who cares very much about the well being of the kids who pass through her courtroom, and through the juvenile system generally.
For instance, Groman is known for making sure that planning for the future is a big part of managing each kid's case that comes before her, which means assessing things such as a kids' behavioral and mental health needs, along with educational needs, and other basic issues that must be in place if a kid is to thrive after he or she leaves a probation facility.
Groman has also been an important advocate for such issues as school discipline reform, pushing for kids to be kept in school rather than cited and/or suspended for such minor school-related infractions as tardiness, or truancy. In addition, she been a strong and effective voice for reforming the role that school police play on campus, for the treatment of sexually trafficked children, restorative justice, and for extended foster care and independent living services for youth aging out of the foster care system.
Yet, the role of chief is an administrative position. So is Groman's experience on the bench, as an attorney, and as an effective juvenile reform advocate enough to make her the right candidate to run a law enforcement agency of the size and complexity of LA County probation, which has more than ‪6500 employees—ninety percent of whom are sworn peace officers—and supervises ‪12,000 state parolees, 60,000 adult probationers, and around 2,800 kids, either in its various facilities or in home placement, all on a budget of $830 million?
Well, maybe so. But, this is yet another question that the supervisors need to carefully consider of Groman and every other candidate as the board moves forward with its selection process.
So stay tuned.
---