On Saturday night, June 25, the LA Press Club announced the winners of its Southern California Journalism Awards at a sold out awards dinner at the Universal Regency Hotel.
Last month, WitnessLA was delighted when we learned we'd been selected as finalists in the two categories we entered.
Then on Saturday night, we were both stunned and thrilled when we were called up twice during the evening to accept first prize in this same two categories.

WitnessLA's Taylor Walker won in the category of "Solutions Journalism," which is defined as "rigorous reporting on a response to a problem and its associated evidence."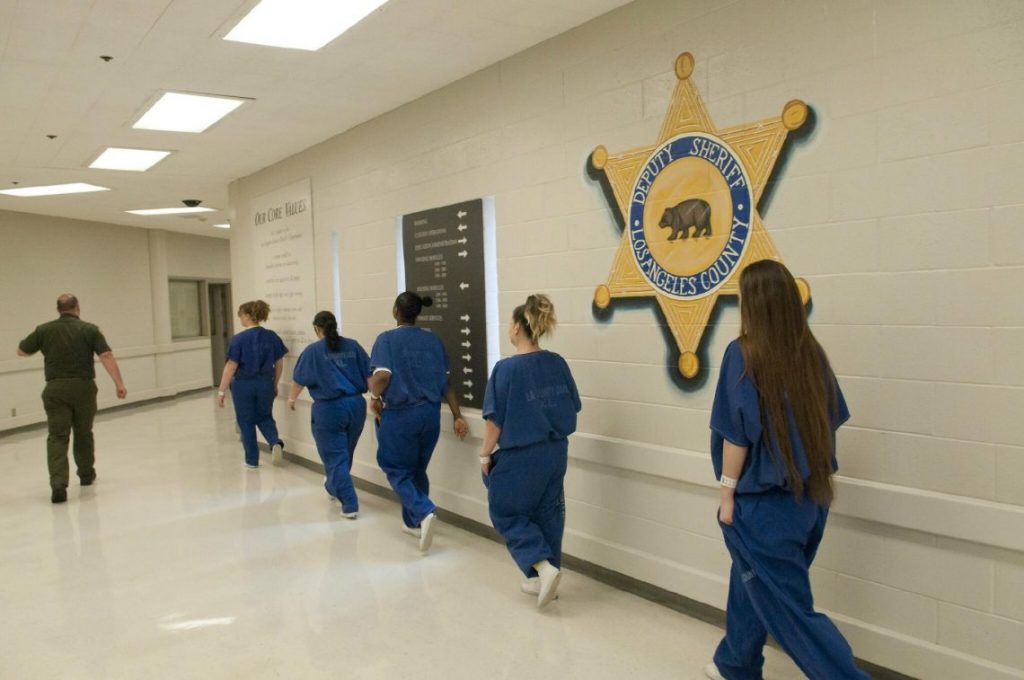 Specifically, she won the award for her important five part series Pregnant Behind Bars, which looked at "how LA County's Maternal Health Diversion Program disrupts the incarceration cycle by moving pregnant people out of jail cells and into supportive housing."
The judges described her series as "exemplary as solutions journalism and all round great journalism. It portrays the featured individuals as mothers with goals, rather than solely incarcerated people," the judges wrote. "It is candid and thorough with shortcomings, and it embraces the complexity around what it takes to make programs like this work over time."
(Among the other finalists in this same category were strong stories from the LA Times and the Christian Science Monitor. So the competition was stiff!)

WitnessLA also won in the category of "Online Hard News Feature," for a story that is part of our ongoing #MeTooBehindBars series.
The winning story was an investigative feature in which WLA asked why, when LA County Probation officials got repeated reports that a staff member had sexually assaulted a teenager, did they do nothing to investigate the matter for nearly a year.
The judges called the story a "powerful investigation into a blatant injustice."
The art of supporting journalists
The Los Angeles Press Club, which sponsored the awards, was initially launched in the 1900s, and has worked ever after to "support, promote, and defend quality journalism in Southern California."
For more than half a century one of the ways the Press Club has encouraged journalists is by giving reporters public recognition with the Southern California Journalism Awards, which has been "recognizing and encouraging excellence in journalism," for 59 years.
WitnessLA is honored to be among this year's list of winners.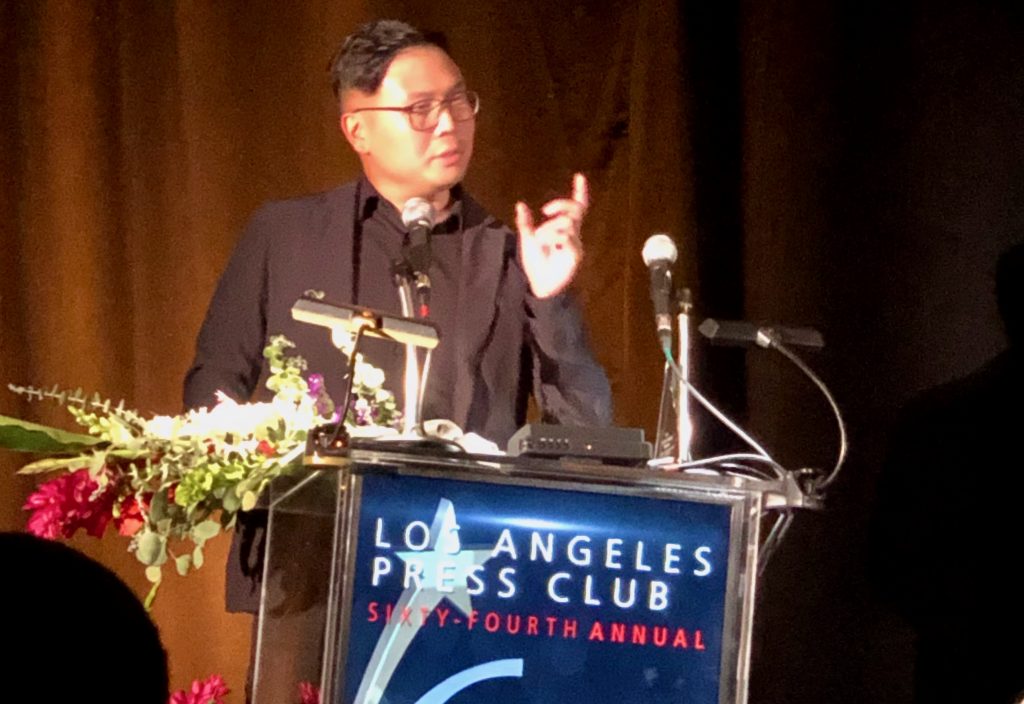 In addition to Saturday night's list of journalism prize winners, 2022's five special awards went to the following exceptionally talented people:
LA Times photographer Marcus received the Daniel Pearl Award for courage and integrity in journalism (as shown above)
First amendment attorney, Susan E. Seager received the much deserved Guardian Award as a champion for First Amendment rights for journalists. "Seager is at the forefront of protecting journalists—pro bono—in the dogged pursuit of the truth," wrote the LA Press Club.
Fox 11 News anchor Christine Devine received the President's Award, for "using her position to advocate for children" in the child welfare system through her excellent reoccurring series, Wednesday's Child.
Laugh Factory owner Jamie Masada received the LA Press Club's Rosendahl Public Service Award for his "contributions to civic life," in his work to help comics get started via the Laugh Factory, and thus bring humor and delight to Los Angeles.
And finally, the LA Press Club's Lifetime Achievement Award for 2022 was presented to Bill Whitaker of CBS News and 60 Minutes, with legendary actress/dancer Rita Moreno doing the job of presenting the award to her friend for his broad and remarkable career of "honesty, integrity and perseverance," whatever the cost. Whitaker said that his advice now to young journalists is to recognize that this moment in history calls for "serious journalism."
We agree, and wish congratulations to all!