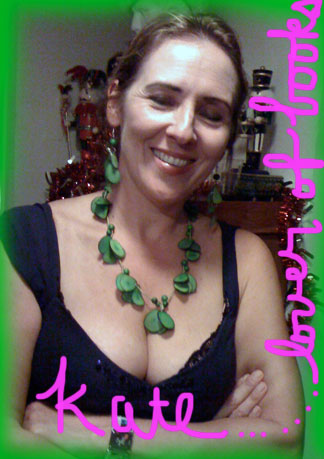 Saturday night, one of California's best known small literary presses, Red Hen Press, had it's annual Christmas party at the home of editor/poet Kate Gale and publisher Mark Cull (who also happen to be married to each other, which is handy).
It is a party that I always try to attend. For one thing, it features a lively array of literary types who, even after several glasses of Cabernet, are still able to gossip in nicely-formed sentences. Even the poets. (Okay, especially the poets.)
Plus Kate's lasagna is terrific and Mark's chili can be counted on to be spicy enough to be sinus clearing.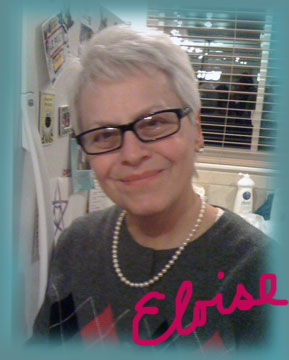 (Those forming nice sentences—with or without the Cab—included poet Eloise Klein Healy, queen of LA book PR and poet, Kim Dower (Kim from LA), novelist/memoirist, Aimee Liu, poet and Y.A. author, Ron Koertge, composer Morten Lauridsen and more.)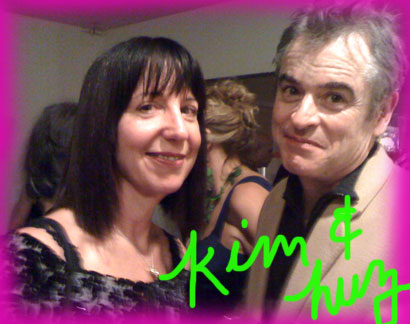 This year, a discernible current of unhappy bewilderment shot through many of the night's more upbeat conversations whenever someone brought up the topic of the LA Times and, well, books. You see on Friday, we had all learned via Kevin Roderick at LA Observed that the Times had cut its already slashed and burned Book Review section staff exactly in half.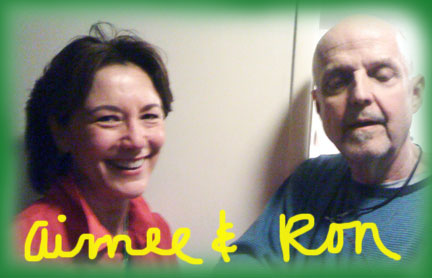 Last week there were four people working at LA Times Books. Today there are two. Editor David Ulin, and Deputy editor Nick Owchar. But Orli Low and Susan Salter Reynolds are gone.
(Okay, yes, thankfully, there is also Carolyn Kellogg, who writes the excellent book blog, Jacket Copy. ) *
That assistant book editor Orli Low has been laid off is unsettling enough. (I've worked with Orli and, like everyone who has, I know what a good editor she is.)
But to have staff writer Susan Salter Reynolds leave as well…. it is unutterably stupid. In addition to the other reviews and articles she writes, Susan puts out the weekly Discoveries section, which means she reviews at least three books a week, often more. And not only does she churn these puppies out, she does so with grace, insight and lovely prose of her own.

(Just speaking personally, there is no one writing for the LAT, on staff or off, whose reviews have more frequently gotten me to go out and buy the $%$@%$& book in question.)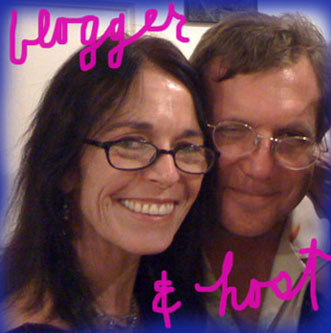 And this is the person the LA Times editors, in their seemingly infinite unwisdom, have decided to shove out the door? How do they imagine they are going to get all those books reviewed once she's gone?
Oh.
I get it.
They aren't.
Right. Of course not.
Nevermind that, as Ulin pointed out in Sunday's wonderful column Connected to Writing, in which he looks at what the past decade portends for the future of reading and writing, that—surprise—the interest in literature is actually on the rise, not waning.
(According to the NEA, more than 112 million people are literary readers—that is, readers of "novels and short stories, plays, or poems"— a number that only increases when you include nonfiction, graphic novels, genre literature and e-books.)
The numbers make clear it is the delivery systems that are changing. Not the desire to immerse oneself in great stories, fiction or nonfiction—on paper or digital tablet (or read aloud on one's iPod).
Did I mention that LA is one of the nation's book buying-est cities? It usually comes right after New York, on the lists. (And before San Francisco, which imagines itself to be the more literary of the two cities. Dream on, SF!)
No matter. The LA Times management, awash in a dark and relentless cynicism about their customers, appears to be ever more convinced that we in LA care only about movies and TV. (While Book review is down to two people, arts and entertainment has more than 50 on the staff—and may hire still more.)
NOTE TO LA TIMES MANAGEMENT: Do you really think that doing away with half of the people on your payroll who write or edit anything pertaining to books and/or reading is the smartest cost-cutting/revenue producing strategy if you want to retain or attract more readers? Really?
---
A FEW MORE ISSUES:
1. On the subject of writers, China's most prominent dissident, literature professor, Liu Xiaobo will go on trial on Wednesday on subversion charges for his writings critical of the Chinese government. He has been detained for a year without charge. (The London Times has the rest of the story.)
The PEN American Center has a one-click email you can send to ask for Liu's release.
---
2. As you likely know the Senate has nailed down its 60 votes. Heaven only knows what was handed over for payment.
---
3. Be sure to read the article in Sunday's LA Times about the low bar often set teacher tenure at LAUSD, with no effort to see if the the instructor is actually proficient at teaching.
---
4. The LA Times has been digging into the issue of why there seemed not to be adequate air support during the first few days of the Station fire.
From the back door mutterings I've heard, what is reported today (Monday) is just the beginning.
---
(And, no, you're not hallucinating, I did add new photos. )
(*I also fixed the line about Jacket Copy, which was clumsily worded earlier.)