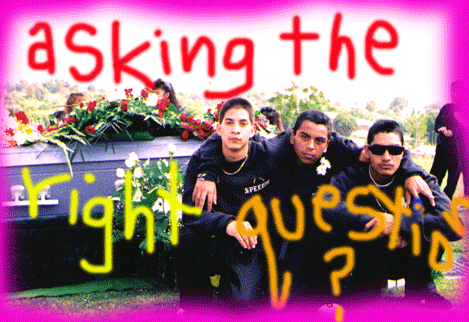 I'm back from Bennington College and still reeling pleasantly from the word-drunk state that two weeks of living among (and sharing a down-the-hall-bathroom with) poets, novelists and nonfictionistas has produced.
Back full force to blogging and related worldly concerns tomorrow.

Not to worry, Alan isn't going away. (For the moment anyway. I'm clinging to him as long as possible.) He'll be back with more later this week, plus soon we hope to be adding some other new voices.
In the meantime, please don't miss LAPD Deputy Chief Charlie Beck's Op Ed in today's LA Times in which Beck politely but firmly says that Sheriff Lee Baca had it wrong with his Op Ed two weeks ago in which he suggested that much of LA's street violence is race based.

I know and respect both men as intelligent, impassioned and street savvy pros that LA is lucky to have in the upper echelons of its law enforcement. But on this issue, Charlie Beck has the more nuanced and more accurate view. Here are a few clips from his piece:
WHERE ARE YOU FROM?" is the last question many young men in Los Angeles hear. It's not a question about geography but about gang affiliation, and it is asked in the moment before a shooting.

[SNIP]
The LAPD handles more street gang crime than any law enforcement agency in the United States — more than 3,000 cases this year to date. The L.A. County Sheriff's Department operates the largest county jail in the country. These two facts affect the way both organizations perceive the problem of gang violence. Baca was right in his Op-Ed article to say that racial tensions create violence in the closed confines of his jails and in some of our schools. He was also right when he wrote about demographic shifts causing racial tension in our neighborhoods.

But I was taken aback when he wrote that in many cases black and Latino gangs target people for street-level violence based only on race. Each year, there are a small number of racially motivated attacks by gang members in the city of Los Angeles, but our experience shows, and data support, that these are rare circumstances.

Homicides are exhaustively investigated and therefore are the best source of reliable, detailed information on gang violence. Of the city's 92 gang-related homicides this year — killings, that is, in which known gang members are either the suspect or the victim, or killings in which there is a probable nexus to gangs based on the location or circumstance of the crime — 10, or 10.8%, have been cross-racial. Not one of those 10 involved victims randomly targeted by race; nor, in any of those cases, are there indications that the motive was substantially race-based.

To move this discussion forward, we need some definition. What exactly is a race-based crime involving gang members? The sheriff's spokesperson suggested in Thursday's Times that any homicide in which the suspect and the victim are of different races should be considered a race-based crime. I do not agree. To meet the definition required for prosecuting hate-crime cases, racial animosity must be a substantial motive in the crime. There must be some reasonable articulation that connects the act to a racial motive, and when there are significant indicators that there is another motive present, that also must be taken into consideration.

The fact is, a rise in cross-racial incidents may not reflect increasing racial antagonism so much as, say, the increased diversity of a neighborhood, an upsurge of traditional tensions between gangs or a number of other factors.
A solution to any problem begins with a good diagnosis. And too often in the world of gang enforcement, intervention and prevention our diagnoses have been faulty in the extreme—as evidenced by the fact that while violent crime in Los Angeles waxes and wanes (and, aside from a few brief hiccups, has fallen under Bill Bratton) the number of gangs and gang members continues to trend dispiritingly upward.

It is refreshing that Charlie Beck—until recently the Chief of the LAPD's South Bureau now the head of the department's detective bureau—is calling for good diagnosis. It is up to the rest of us to support and amplify that call.