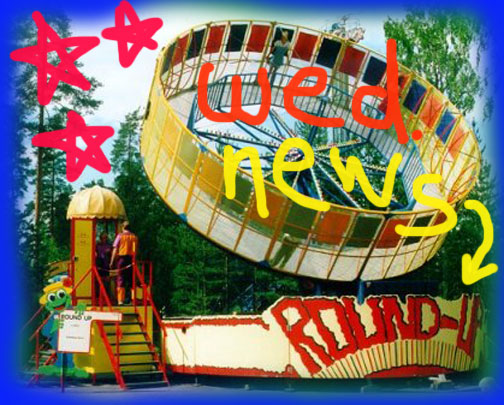 A KID DIES AS DCFS OUT-OF-CONTROL BACKLOG OF ABUSE ALLEGATIONS INCREASES
LA Times' Garrett Theroff reports on this case that is tragic and also deeply disheartening because of what it illustrates.
Here is the opening:
The tip that abuse was taking place in the Long Beach home where 2-year-old Joseph Byrd lived came to Los Angeles County child welfare officials nearly two months ago.

But 57 days after opening an investigation into the allegations, social workers had yet to determine if Joseph was at risk when the toddler was pronounced dead Saturday. Coroner's officials have listed the case as a homicide.

At the time of Joseph's death, social workers were still looking into allegations of abuse and neglect in a family that already had been investigated five times, according to sources familiar with their history. Three of those cases were substantiated, sources told The Times.

Joseph's case is a grim illustration of the growing number of abuse and neglect investigations still open past the state's 30-day deadline.

Despite pledges to resolve Los Angeles County's mounting backlog, the crisis has deepened significantly in recent weeks. At last count, cases involving more than 20,000 children reported at risk of abuse or neglect had not been fully investigated within 30 days — up from 18,000 in May
There's lots more, so read on.
---
SUPREMES RULE AGAINST SCHOOL GROUP THAT EXCLUDES GAYS
This is a damned if you do, damned if you don't case that I flagged a few months ago. The NY Times' Adam Liptak reports.
A public law school did not violate the First Amendment by withdrawing recognition from a Christian student group that excluded gay students, the Supreme Court ruled on Monday in a 5-to-4 decision.

The case, involving a clash between religious freedom and antidiscrimination principles, divided along familiar ideological lines, with the court's four more liberal members and Justice Anthony M. Kennedy in the majority….
And here's the best majority quote, from Justice Stevens:
….Justice Stevens said groups that "exclude or mistreat Jews, blacks and women" must be tolerated in a free society. But "it need not subsidize them, give them its official imprimatur or grant them equal access to law school facilities.
---
CALIFORNIA NAACP BACKS POT LEGALIZATION, CITING RACIAL DISPARITIES
An unusual amalgam of supporters are turning up to back the marijuana legalization initiative.
On Tuesday, the California NAACP became the latest, as the AP reports:
The NAACP's California chapter pledged its support on Tuesday for a marijuana legalization ballot measure, saying current laws are unfairly used to target minorities.

The group highlighted findings it says show the arrest rate among blacks for low-level marijuana crimes far exceed those of whites in the state's largest counties.

"Justice is the quality of being just and fair and these laws have been neither just nor fair," said Alice Huffman, president of the California State Conference of the National Association for the Advancement of Colored People.
---

AMID ALL THE BAD PROBATION NEWS, A LOCKED UP KID WINS AN ACADEMIC TROPHY
It seems that the Los Angeles County Office of Education stages an annual academic decathlon-style competition for kids who are locked up in various probation-run facilities in Los Angeles County.
The LA Times' Abby Sewell has a story of one 17-year-old who was locked up at Dorothy Kirby Center, a residential probation facility that caters to kids with emotional issues, and who co-captained the team that won.
Here's a clip:
For more than two months, Riley and his six teammates spent two hours after school every day and 2 1/2 hours on Saturdays drilling for the competition, which focused on the American Old West this year. Riley put in extra time on his own, practicing on his guitar to play the national anthem and a rendition of country classic "(Ghost) Riders in the Sky" at the competition.

After picking up his shiny red and gold trophy, Riley sat down in a daze.

"It feels so . . . real. This is life, this is what I can make it," he said.

In another week, the aspiring musician from Lancaster will leave and face life in the real world, which will include junior college and eventually a four-year degree at Cal State Northridge, he said.
Read it and be encouraged.