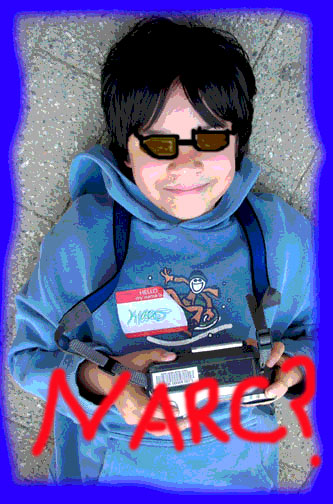 This is a real contender for this year's bad judgment Olympics. How do we hate what these school administrator's did? Let us count the ways.
Here's the story (Jason Song of the LA Times reports):
Porter Middle School administrators believed a boy was dealing pot on campus. So they allegedly sent a student to buy some.

The sting worked — to a point. The student successfully bought drugs and the administrators at the Granada Hills campus reported the incident to authorities.

But although Los Angeles Police Department officers are investigating the suspected marijuana dealer, they also are scrutinizing the three administrators who allegedly orchestrated the buy, said Michel Moore, an LAPD deputy chief, on Wednesday.

It is a felony to ask a minor to buy drugs.

The administrators have also been reassigned by the Los Angeles Unified School District to positions away from the Granada Hills campus, which was named a California Distinguished School in 2007, while the investigation is ongoing. In a letter to parents, Supt. Ramon C. Cortines said the school's principal, an assistant principal and dean had been removed.

Thankfully, the kid whom the administrators recruited to be their narc, is not being investigated by anybody.
Read the rest.
****************************************************************************************************************
AND IN OTHER STUPID ADMINISTRATOR NEWS: It seems that the Corona del Mar school administrator who spiked the drama department's idea of putting on the musical RENT has since relented.
*************************************************************************************************************
(Note: The kid in the photo has nothing to do with this situation. He's just a random middleschooler.)