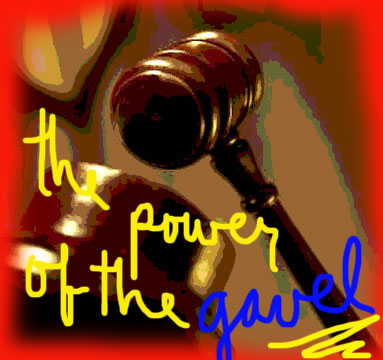 Tom Hayden opens his latest column in The Nation magazine as follows:
I never expected to write anything like this, but the federal judge in the Alex Sanchez case, Manuel Real, is even worse than Judge Julius Hoffman, who presided over the 1969 Chicago conspiracy trial in which I was a defendant.

Such a judgment, I realize, disqualifies me from being taken seriously as a reporter in some circles, but somebody has to say it. Alex Sanchez simply has zero chance of either bail or a fair trial as long as his case is before Judge Real. The evidence follows.
If you are interested in the Alex Sanchez case at all, wherever you stand on it, it is very much worth reading the rest of Hayden's piece.
I was at that same hearing. And I didn't come away with quite the same apocalyptic perspective as did Tom.
But, then, unlike me, Tom has read and reread the whole of the transcripts of the FBI's four wiretap conversations that are presumed to be the center of the government's case. He has also been privy to other pieces of information that I have not.

In any case, this account is filled with facts and insights that are important to consider. I don't agree with all of his interpretations of events. Yet his step-by-step description of what went on the courtroom during Alex Sanchez's last bail hearing reflects what I witnessed.
---
Also, for an opposing view, keep reading Tom Diaz's coverage of the Sanchez case. Diaz and I assuredly disagree on many points as he leans very strongly toward the prosecution's side of things. Yet he is very knowledgeable and knows some of the players involved, such as Det. Frank Flores. Most importantly, despite the deliberately provocative nature of his posts, he has an open mind about the matter and, in the end, really just wants to get to the truth.
Also, like me, Diaz thinks that—beyond our respective personal leanings— this is an important case, which points beyond itself to many issues of consequence.
As to why the LA Times seems to find the case of Alex Sanchez beneath their interest…You got me. I don't get it.
---
PS: Last week, Alex Sanchez's lawyer appealed Judge Real's verdict to the 9th Circuit.