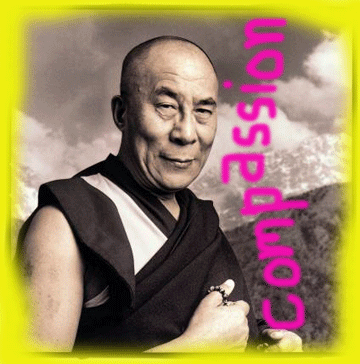 For those of you who want to take your minds off Baer Stearns and the fact that 2 million Americans will likely lose their homes before this mess is over, there's always…..Tibet.

With China doing its best to keep any and all outsiders out of Tibet, emails from worried Tibetan expatriots and human rights activists familiar with the area are flying around the Web in an attempt to balance the highly controlled news flow skewed to present only the view China wishes to be seen. To combat the skewing, videos showing huge but peaceful protests are being spirited out via cell phone and posted" frameborder="0" allowfullscreen> on YouTube. (China has since cut access to YouTube.)
There are also the inevitable blogs and websites—all, of necessity, run by outsiders. Two of the newsiest sites that are drawing Tibet watchers are called Tibet Uprising and Students for a Free Tibet.
Here's a snippet from one of the forwarded emails I've gotten on the issue. It's written by Lhadon Tethong, a Tibetan and human rights activist who is presently living, like many exiled Tibetans, in Northern India:
My dear family and friends,

I'm not sure what to say to you right now.

Part of me wants to talk about the good side of all that is
happening, the bravery and the courage of the Tibetan people….

But then the other part of me is full of dread and fear for what will
happen now, for what is happening now. Will they smash the monasteries
as they again see the monks in the lead? Will they destroy the Bharkor
because it's again a lightning rod for protest? Will they move all the
Tibetans out of Lhasa because they are in the way? Will they turn the
countryside into killing fields because nobody will know what happens
out there?

Here in Dharamsala we try to assure ourselves this won't happen. That
the Chinese leadership won't dare do this now. But I don't trust them. I
will never trust them. All my life I've heard the stories of what the
Chinese government does to Tibetans who are too strong, too proud. They
try to break their spirit and take away their dignity. In the darkness
of the prisons and the jails they inflict such pain and
suffering…there is no way to comprehend it from this place.

China's deadline for protesters to "surrender" has now expired. But it
was all a farce. Another carefully scripted ploy to make it look like
Tibetans had their chance before the Chinese authorities were forced to
take the most extreme measures.

Now all the foreigners are leaving. Soon, only the Tibetans will remain.
And, once again, it will be our people defenseless and alone left at
the mercy of one of the most deadly military forces on earth.
Meanwhile, on Sunday, the Dalai Lama held a news conference to express his concerns: "Please investigate…" he said, "if possible some respected organization, international organization carry entirely what is the condition, what is the situation in Tibet."

(Is it just me, or does His Holiness look unusually buff in the above photo?)