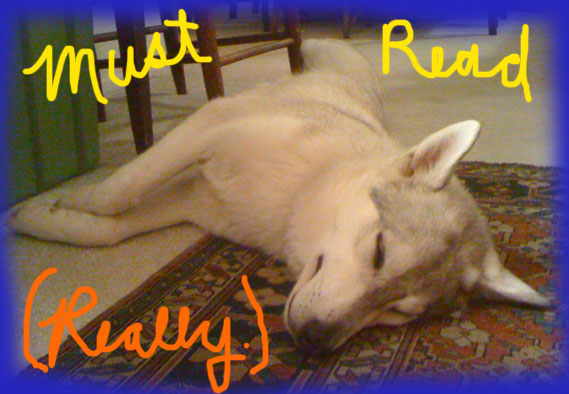 NEW YORK FINDS ONE OR TWO TEENSY PROBLEMS WITH ITS VALUE ADDED TEACHER RATINGS
The New York Times reports. Here's how the story opens:
No one at the Lab Middle School for Collaborative Studies works harder than Stacey Isaacson, a seventh-grade English and social studies teacher. She is out the door of her Queens home by 6:15 a.m., takes the E train into Manhattan and is standing out front when the school doors are unlocked, at 7. Nights, she leaves her classroom at 5:30.

"She's very dedicated," said Tejal Bahtt, a fellow teacher. "She works way harder than I work. Yesterday I punched in at 7:10 and her time card was already there."

Last year, when Ms. Isaacson was on maternity leave, she came in one full day a week for the entire school year for no pay and taught a peer leadership class.

Her principal, Megan Adams, has given her terrific reviews during the two and a half years Ms. Isaacson has been a teacher. "I know that this year had its moments of challenge — you always handled it with grace and presence," the principal wrote on May 4, 2009. "You are a wonderful teacher."
Anyway, the story goes on and on listing even more of Ms. Isaacson's amazing qualities.
And then….dum-da-dum-dum.
You would think the Department of Education would want to replicate Ms. Isaacson — who has degrees from the University of Pennsylvania and Columbia — and sprinkle Ms. Isaacsons all over town. Instead, the department's accountability experts have developed a complex formula to calculate how much academic progress a teacher's students make in a year — the teacher's value-added score — and that formula indicates that Ms. Isaacson is one of the city's worst teachers.

According to the formula, Ms. Isaacson ranks in the 7th percentile among her teaching peers — meaning 93 per cent are better.
Read the rest.
---
THE BILLION $ OVERTIME BILL
I'm so glad someone is finally doing this story This is from the San Francisco Chronicle:
California prison guards and their supervisors have racked up 33.2 million hours of vacation, sick and other paid time off – an astounding accumulation that amounts to nearly half a year per worker.

It also adds up to a $1 billion liability for taxpayers of the deficit-plagued state.

Poor management at California's prisons has for years allowed workers to stock up on generous amounts of paid time off – a benefit that employees must either use or cash out when they retire. But the numbers swelled when former Gov. Arnold Schwarzenegger imposed furloughs in 2009, forcing prison guards and their supervisors to take unpaid days off each month to help save state cash.
But somehow it worked out that guards came in on their furlough days and then got paid overtime.
Read the rest.
---
MEXICAN WOMAN POLICE CHIEF SEEKS ASYLUM IN U.S
The AFP has the story:
A 20-year old woman police chief who fled her northern Mexican border town after receiving death threats could soon have her asylum claim heard by a US judge, an immigration official told AFP Tuesday.

An official with the Immigration and Customs Enforcement Agency (ICE) told AFP that Marisol Valles Garcia is in the United States after fleeing her post as the top law enforcement official in the Mexican town of Praxedis Guadalupe Guerrero in northern Chihuahua state.

A college student and mother, Valles, who officials said already has filed her asylum petition, was fired over the weekend by local officials for abandoning her job.

Relatives have said that the young woman received death threats from a criminal group that wanted to force her to work for them….
---
"JUAREZ IS DROWNING IN DEATH"
And while we're on the topic of trouble in Mexico, LA reporter Daniel Hernandez, now living in and reporting from Mexico, filed this alarming report on his site Intersections:
…[Ciudad Juarez is a government-sustained human rights disaster, a 21st Century-style slow-burn multi-actor city-cide. Don't get the daily carnage tally by Molly Molloy at Frontera List? It tests the stomach. Juarez is drowning in death. But Juarez is just the tip of it all.

Read this piece in Spanish by Froylan Enciso in a recent issue of Gatopardo. Up in a town in the Sierra Madre, up from Mazatlán, a drug-trade-related ambush during Christmas 2009 leaves at least 40 people dead, maybe up to 100, Enciso writes during a visit home.

The incident never makes it into the press. It didn't happen. I checked the federal government database on homicides this morning. For Mazatlán, only 97 homicides are reported in 2009. That doesn't sound right …

They tell us lately "at least" 35,000 have been killed in Mexico's drug-trade violence since the governments ignited it on themselves in 2006. That can't be accurate. Just ask someone who knows better, ask Metinides. As Enciso illustrates, so many dead are not reported, so many kidnapped are never returned. We'll never know….
Read the rest.
---
JON STEWART ON THE PETER KING "MUSLIM RADICALISM" HEARINGS
Representative Peter T. King, the chairman of the House Committee on Homeland Security, will begin Congressional hearings on Islamic radicalism on Thursday.
On Tuesday's The Daily Show, Jon Stewart had one or two things to say about King's approach:
---
MEANWHILE, ANOTHER BIZARRE MOMENT IN JURISPRUDENCE.…
The California Supreme Court is presently struggling over when one may define a pimp as a pimp.
Read the Sf Chron's account.