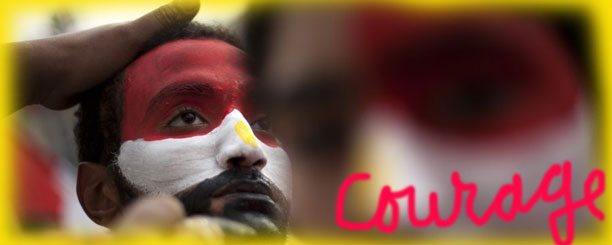 Nicholas Kristof, who continues to go to Tahrir Square, had another good column about the astonishing bravery he saw around him.
PS: Keep an eye on the name Amr Moussa, the secretary-general of the Arab League, who showed up on the square today and is one of those whose name is being tossed around as a possible presient.
PPS: The Committee to Protect Journalists is documenting more attacks and threats made against journalists, much of it reportedly coordinated by the Egyptian government in the form of the Interior Ministry.
An Egyptian journalist, shot earlier in the week, has died.