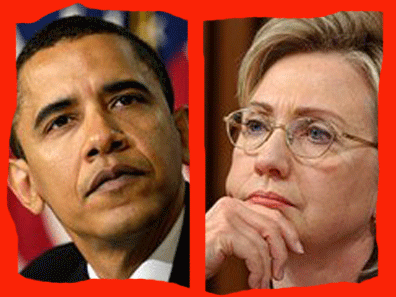 In this week's New Yorker Magazine, George Packer writes insightfully and eloquently about the very different ways that Hillary Clinton and Barack Obama approach the presidency. It's very definitely a must read. Here's one of the nut 'graphs.

The alternatives facing Democratic voters have been characterized variously as a choice between experience and change, between an insider and an outsider, and between two firsts—a woman and a black man. But perhaps the most important difference between these two politicians—whose policy views, after all, are almost indistinguishable—lies in their rival conceptions of the Presidency. Obama offers himself as a catalyst by which disenchanted Americans can overcome two decades of vicious partisanship, energize our democracy, and restore faith in government. Clinton presents politics as the art of the possible, with change coming incrementally through good governance, a skill that she has honed in her career as advocate, First Lady, and senator.
But then it gets much more interesting. Here's the link.
*************************************************************************************************
UPDATED: Commenter Reg makes the point that Packer's article has a distinctly Hillary-leaning tilt (It does to some degree, but still is very much worth reading and discussion.). So to balance it out he suggests this American Prospect piece. Indeed, the two make a good pair. Read away and let me know what you think.
I'll be headed through the (heavy) rain to UC Irvine to meet with my very smart Literary Journalism class. I'll look for your fabulously clarifying analysis when I get back.
(PS: Last night we had a Tornado warning in Topanga. What's that about???)