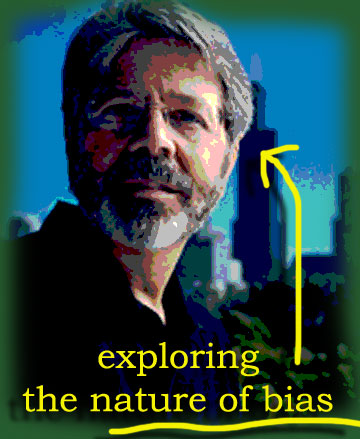 In a class action law suit that is potentially bigger and badder and of more consequence than any before it, the case that comes before the Supreme Court on Tuesday is less about whether Wal-Mart has discriminated against women for years (everyone but Wal-Mart itself pretty much admits that they do), but more about whether a group as general as simply a gender can constitute a "class" in the law-suit-bringing sense of the word.'
USA Today has an article that explains the general outline, of the case and Richard Thompson Ford at Slate outlines why he believes Dukes v. Wal-Mart is the most important case that SCOTUS may hear all year.

But perhaps most intriguing are these articles by Adam Liptak of the NY Times and Kim Jannsen of the Chicago Sun Times who about a U of IL professor with a controversial theory could have a measurable effect on Tuesday's arguments.
Here's a clip from Jannsen's story:
A University of Illinois at Chicago professor's theory that white men have an unconscious bias against women and minorities is likely to be center stage Tuesday when the U.S. Supreme Court considers whether nearly 1.5 million women can join in an employment discrimination lawsuit against Wal-Mart.

Sociology Professor William Bielby — who has taught at UIC since 2007 — has served as a star witness in dozens of discrimination cases against big business. His testimony has proved crucial because it doesn't rely on "smoking gun" evidence of prejudice, such as a sexist e-mail or memo, to take on what supporters say are "check-box" corporate equality policies.

Legal experts say the Supreme Court's ruling in the multi-billion dollar Wal-Mart case could have major implications for employment law.

Plaintiffs in the lawsuit allege the world's largest public corporation has a "culture that is rife with gender stereotypes demeaning to female employees." They say the company pays women less than men to do the same work and unfairly passes women over for promotion, even though its own data shows women are more experienced and effective.

Wal-Mart denies the charges and argues the handful of California Wal-Mart workers who filed the case aren't representative of the "potentially millions of women supervised by tens of thousands of different managers." More than 20 major corporations including Bank of America, Microsoft and Costco are backing it in the fight.

But Bielby, who declined to give an interview, wrote in a report for the trial court that Wal-Mart doesn't do enough to examine why two-thirds of its low-level hourly paid workers are women while two-thirds of its salaried managers are men. Its policies allow managers in the field to apply gender stereotypes in hiring, promotion and pay decisions, he argued.

Even people "whose personal beliefs are relatively free of prejudice or bias are susceptible to stereotypes," he wrote, adding that managers make unfair assumptions that women are less ambitious and more interested in their families than their career.

A federal appeals court ruled 6-5 in favour of the plaintiffs last April, with the court finding that "Dr. Bielby presented scientifically reliable evidence."
The NY Times' Liptak writes about how a great many respected sociologists believe that Bielby's theory is bad science—while still other high profile social scientists are fans of his "social framework analysis."
We'll know more about where the SCOTUS justices come down on the matter after today's hearing.