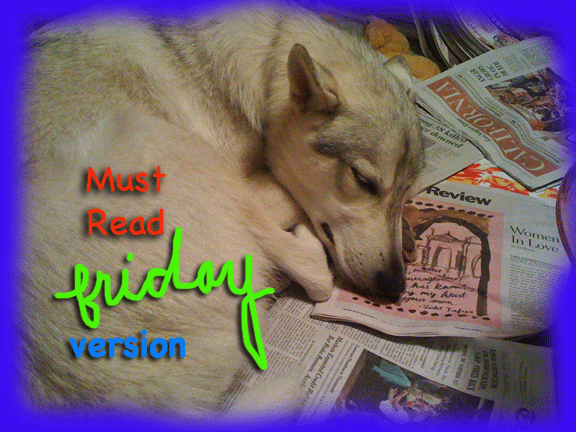 IS THIS PRESS REQUEST WRONGLY INVADING STUDENT PRIVACY?
The Chicago Tribune and the University of Chicago disagree vehemently—and with potentially precedent setting consequences—about what information should be protected.
The New York Times' Tamar Lewin has the story on this interesting case. Here's how it opens:
It was bad enough for the University of Illinois when The Chicago Tribune's 2009 series "Clout Goes to College" exposed the existence of a "clout list" that over five years gave hundreds of well-connected students an edge in admissions, and led to the resignations of the university president, the chancellor of the flagship Urbana-Champaign campus and most of the trustees.

But two years later, the university is still mired in litigation before the federal appeals court in Chicago, fighting the release of more documents the newspaper has asked for, including the names and addresses of the parents on the clout list. The university has turned over about 5,200 pages of documents to the newspaper. But in a separate state court proceeding, The Tribune is seeking the grade point averages and ACT scores of the students accepted from the clout list.

Those requests set off a shootout between the state's freedom of information law and the federal privacy law for educational records.
---
LA SCHOOL POLICE MODIFYING TRUANCY TICKET POLICY TO OFFER MORE HELP LESS PUNISHMENT
Now that Get Tough student discipline policies are increasingly being shown to do more harm than good, The Los Angeles School Police have announced a change in tactics. Howard Blume reports for the LA Times.

Here's a clip:
The Los Angeles School Police Department has issued new rules aimed at reducing the number of truancy tickets written to students and focusing efforts instead on helping these students get to and remain in school.

The new policy in the Los Angeles Unified School District, announced Thursday, is the latest change from a campaign to reform traditional school discipline that, advocates of the new policy say, results in ethnic and racial profiling and hardships for students and families. The old rules were part of a get-tough philosophy that included truancy sweeps, $250 tickets and mandatory court appearances that could result in jail time for parents. Such measures, advocates said, can diminish time in school and ultimately increase the dropout rate.

The new approach is an about-face.
And it's a very, very welcome and important step.
"With this directive, school police officers will be a stronger partner with principals, students, parents and teachers to keep students on track within the educational environment by reducing court appearances,"[ LAUSD Chief of Police Steven] Zipperman said.

Data compiled by advocates indicates that Latino and black students receive a higher proportion of truancy tickets. Earlier, the Los Angeles Police Department modified its truancy policies. Activists also have pushed to reduce the number of student suspensions and expulsions — a goal school district officials have embraced.
---
FORMER LAUSD STUDENT EXPLAINS WHY TRAINEE TEACHERS ASSIGNED TO LA'S TROUBLED SCHOOLS AREN'T "HIGHLY QUALIFIED"
This Washington Post essay by Cal State LA student Valerie Strauss, originally ran in Education Week. Strauss writes about how trainee teachers—basically interns—are being jammed into LA's failing schools and labeled "highly qualified And what the consequences are for LA's students.
Here's the opening.
I traveled from Los Angeles to Washington, D.C., for the first time in my life last May. It was exciting to visit the Lincoln Memorial and the Washington Monument. But I wasn't there to go sightseeing. I was there to ask my elected representatives why students at our country's most challenged high schools are being taught by unqualified teachers, and why Congress is letting this happen.

They didn't give me the answers I was hoping for. But I'm not about to let it go.
Read the rest.
---
FEDERAL JUDGE SAYS NO TO LEGAL BID TO KEEP PROP 8 DONOR NAMES SECRET
The Sac Bee has the story. It speaks for itself.
Here's a clip:
A federal judge this afternoon [Thursday] denied a challenge to California's campaign disclosure law by proponents of Proposition 8, who sought to make donors' identities secret, claiming they were harassed.

The preliminary ruling, by U.S. District Judge Morrison England Jr., comes almost three years after voters approved California's same-sex marriage ban. In a case that is widely expected to be appealed, the state successfully argued that publicizing the identities of campaign donors is necessary to an informed electorate.

In January 2009, England denied an initial bid by ProtectMarriage.com to keep secret the identities of donors who made contributions in the final days of the campaign.

Joe La Rue, a lawyer for the group, said in oral arguments today that those donors would remain exposed to harassment "so long as these names are perpetually kept on the state's website."

Mollie Lee, a San Francisco deputy city attorney, said La Rue presented no evidence of death threats or physical violence. More minor incidents, she said, are "not out of the ordinary in California politics."

California law requires the disclosure of the identity of anyone who contributes $100 or more to a campaign. ProtectMarriage.com said the $100 limit was too low, and it claimed it qualified for an exception to disclosure laws
Good try, people. But, no. You're not that special.