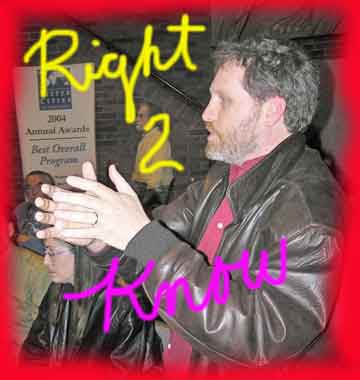 The AP reports that King County, Washington has agreed to pay conservative blogger Stefan Sharkansky $225,000 to settle a public-records lawsuit he brought over the county's delay in releasing documents about the 2004 governor's election.

Good for Stefan Sharkansky. King County officials complained that they didn't have the time to comply in timely fashion—which since, the election appears to have hinged on someone getting to the bottom of voter anomalies—is hardly an acceptable excuse.
Here are some of the details:
Sharkansky filed his request in December 2004, seeking a list of everyone who voted in the county in the election that year, but the county didn't satisfy the request until more than two years later.

He said the documents that were ultimately provided revealed that elections officials in King County counted hundreds of ineligible ballots — including double votes and votes from unregistered or improperly registered voters. That could have changed the outcome of the razor-thin race between Democrat Chris Gregoire and Republican Dino Rossi, he said. Gregoire won by 133 votes following two recounts and a trial in Chelan County Superior Court.

The documents were not produced during the trial, and therefore "the trial never explained this mystery of why there were more votes than voters," Sharkansky said April 24.

Sharkansky is a controversial and occasionally polarizing figure in the Seattle area. That is of no consequence here. He battled ferociously for reporter's rights and for the public interest with this lawsuit.
And he won.
Read the rest here.