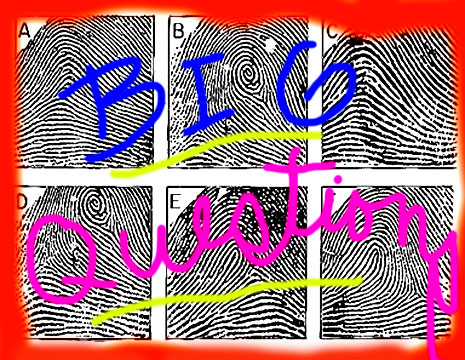 On Wednesday, The National Academy of Sciences released a hugely significant report that, as the NY writes:
…….calls into question the scientific merit of virtually every commonly used forensic method, including analysis of fingerprints, hair, fibers, blood spatters, ballistics and arson. Only DNA, which the panel said had benefited from rigorous scientific scrutiny and peer review outside of the forensics discipline, escaped significant criticism.

"The fact is that many forensic tests, such as those used to infer the source of tooth marks and bite marks, have never been exposed to stringent scientific scrutiny," the report said. The report highlights crime laboratory scandals involving hundreds of tainted cases handled by police agencies in Michigan, Texas and West Virginia, and by the Federal Bureau of Investigation. At least 10 wrongly convicted men have been exonerated as a result of those laboratory investigations, and the cases of hundreds of other people convicted with the help of those facilities are under review.
AG Eric Holder says his office will be "reviewing" the report over the next few days.
Wise idea, Eric.
As the report was just released yesterday, reactions thus far are just the temblers before the quake. But a quake is assuredly coming.
Here's what the LA Times said in their story on the story:
…..the findings are expected to unleash a flood of new legal challenges by defense attorneys.

"This is a major turning point in the history of forensic science in America," said Barry Scheck, co-founder of the Innocence Project, an organization dedicated to exonerating the wrongfully convicted. He said the findings would immediately lead to court challenges.

"If this report does not result in real change, when will it ever happen?" Scheck asked.

The Los Angeles County Public Defender's office plans to use the National Academy report to file challenges on the admissibility of fingerprint evidence and is reviewing cases in which fingerprints played a primary role in convictions, officials said.
PREDICTION: Look for this report to have a signifcant effect on the issue of the death penalty America. We are already seeing articles like this one.
************************************************************************************************************
IN OTHER CRIMINAL JUSTICE NEWS….
THE NEW YORK TIMES URGES Canada's Harper to press Barak Obama to do the right thing and finally let torture and extraordinary rendition victiom, Maher Arar, finally have his day in the US Courts.
Good for the New York Times
NEARLY EVERY GANG PREVENTION AND INTERVENTION PERSON IN TOWN will be at the 5 p.m. Public Hearing being held in City Council Chambers to discuss a proposed piece of federal legislation known as the YOUTH PROMISE ACT (H.R. 3846), a bill introduced by Congressman Bobby Scott of Virginia. Scott will be there. I'll post a report late tonight.