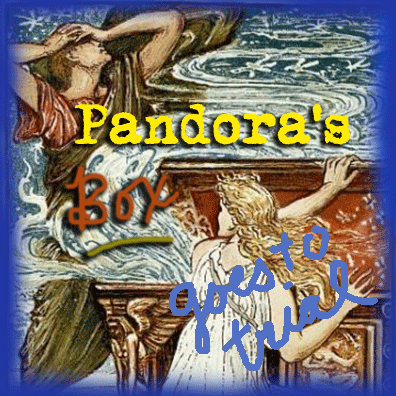 Thursday is Day Three of the obstruction of justice trial of Los Angeles Sheriff's Deputy James Sexton, who is charged with engaging in a conspiracy to hide federal informant Anthony Brown from his FBI handlers and other federal law enforcement agents.
Day one consisted of jury selection and opening statements by the prosecution and the defense. Then, on Wednesday, Day 2, the prosecution called its first four witnesses.
Sexton, if you'll remember, is the youngest and the lowest ranking of seven who were indicted pertaining to the Brown matter. (His trial has been "severed" from the trial of the other six. That trial with multiple defendants will begin after Sexton's case is completed.)
His defense team, led by former U.S. Attorney Tom O'Brien, intends to show that, while he participated in the Brown matter, Sexton—at the time 26-years old and 3 years out of the sheriff's academy—was following the orders from multiple layers of supervisors, most of whom have not been indicted.
---
SUDDEN CHANGE OF DEPARTMENT POLICY & TANAKA INVOLVEMENT
The prosecution, for its part, intends to show how Sexton and other department members conspired to keep Brown away from the reach of any federal agents.
In this regard, among the interesting points that arose in Day two, came in the testimony by two witnesses that, after investigators at the LASD figured out that Anthony Brown was a federal informant, the department suddenly changed its policy about how members of "outside law enforcement" could meet with or interview inmates.
Prior to the discovery that Brown was part of a covert FBI investigation into abuse and corruption in the jails, FBI agents and others had only to sign in, show a picture ID, explained Sgt. Robert Bayes, who was, at the time of the Brown incident, working as an investigator in the jails. Afterward, any visit required a lengthy series of permissions and approvals
And, according to an internal LASD email admitted as evidence on Wednesday, when it came to Brown himself, any visit by federal agents had to be approved directly by then undersheriff Paul Tanaka. Yet in a second email about the permission chain distributed more widely to department supervisors, Tanaka's name was removed at his direction (according to another email), thereby masking the direct nature of his involvement in the hiding of Brown.
According to yet another LASD email distributed to the jury, permission to produce Brown for a writ of habeas corpus to appear in front of a federal grand jury must include the opinion of county counsel. However, the email specified—without apparent irony—that the county lawyer selected to be part of the permission process should be a particular man who conveniently happened to be on vacation for a month.
(There was also a lively moment in Bayes' testimony when he described standing outside Tanaka's office while his supervisor, Lt. Greg Thompson, briefed Tanaka about some part of Brown's federal involvement. At one point in the meeting, according to Bayes, Tanaka expelled himself from his office with a loud and long series of f-bombs.)
---
FOR HIS OWN GOOD
The sheriff's department official explanation for the hiding of Anthony Brown has always been that, once he was outed as an FBI informant, he needed to be hidden for his own good, so that no vengeful deputies would do him harm now that he'd been outed as a snitch.
Yet, in other emails entered into evidence and recordings played in court on Wednesday, various other high level department members, including then ICIB Captain, Tom Carey, and former undersheriff Paul Tanaka, appeared to be involved in the direction of elaborate actions that were primarily designed to keep Anthony Brown away from any federal agents so that LASD team members could find out what he'd told the feds about wrongdoing in the jails.
Any possible danger from deputies was not mentioned, except on a couple of instances by Brown himself in a recording made when he was being questioned and expressed his reluctance to spill what he knew of deputy misconduct to the two deputies who were interviewing him.
---
AND WHERE IS SEXTON IN ALL THIS?
Interestingly, very little of the evidence presented on Wednesday pertained at all to the defendant, James Sexton. And when his name did come up in the testimony of the prosecution's last witness, FBI Special Agent Leah Marx, it was when Marx described some of what Sexton had told her and her colleagues about the Brown operation in the more than 30 meetings Sexton reportedly agreed to in order to provide information to the FBI and members of the U.S Attorney's Office.
Among the things that Sexton told the FBI about the matter of hiding Anthony Brown, Marx testified, was that he had never heard of another instance when an inmate had been hidden from a law enforcement agency.
On Thursday the prosecution team—led by Assistant U.S Attorneys Brandon Fox and Lizabeth Rhodes—will continue with its witnesses.
When it is the defense's turn, Sexton's attorneys are expected to call Paul Tanaka, among others.
Although former sheriff Lee Baca is also on the defense witness list, we have learned that he is unlikely to be called.
---
FOR ADDITIONAL COVERAGE OF THE SEXTON TRIAL…. See ABC 7's excellent rundowns on the first two days (here and here) and the smart report by KPCC's Rina Palta. Plus the LA Times' Victoria Kim has an interesting story on the trial's first day.