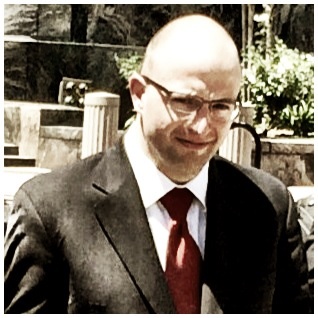 After being sent back for additional deliberation twice by Judge Percy Anderson, a jury of five women and seven men again declared themselves hopelessly deadlocked—with an even split of six to six—in the question of whether or not defendant Deputy James Sexton had obstructed justice in taking part in an LASD operation to hide federal informant Anthony Brown from his FBI handlers, and other federal agents.
At a few minutes after 8 AM on Thursday, Judge Anderson declared a mistrial.
Prosecutors declined to say whether or not they will retry Sexton.
Looking exhausted by the high-intensity trial, but visibly relieved, the Sexton family hugged each other and supporters after the the judge's announcement. The specter of LASD deputy Sexton going to federal prison was, at least for now, over—and perhaps over for good, if government prosecutors elect not to retry the case.
Lead defense attorney, Tom O'Brien, also looked extremely relieved. "It's clear to me that the jury saw what this actually is," he said, "a fight between the FBI and the sheriff's department."
Outside the courthouse, juror Marvin Padilla, said that the government's main evidence against Sexton, which was the defendant's grand jury testimony, was precisely what got him to vote for acquittal.
"I just did not find it credible," said Padilla. "I think these are conclusions he reached in hindsight a year later," not when the actions were actually occurring. "Nearly all of Sexton's narrative at the grand jury seemed like 20-20 hindsight."
Padilla also thought it significant that Sexton had talked to the FBI 37 times. "It's almost as if he had Stockholm syndrome."
On the question of whether department higher ups should be tried in the Anthony Brown matter, Padilla said he thought it correct that the investigation was continuing.
When asked about the trial testimony of former undersheriff Paul Tanaka, specifically, Padilla said, "Either he didn't know what was going on at all, or he was lying about nearly everything he said, neither of which is very attractive."
"Something unsightly happened there," said Padilla. "Something was going on that people above Sexton knew about. Something didn't smell right."
As for the tone of rest of the deliberations by this split jury, Padilla said, "It was all very thoughtful, very passionate."
The case in which Sexton's six other LASD members will be tried for similar charges begins on Tuesday of next week.