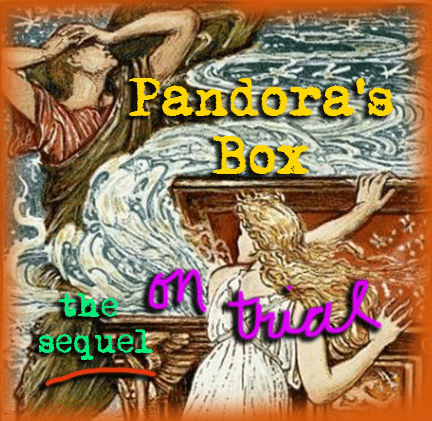 "Lock the jail, hide the informant, silence the witnesses, threaten the FBI agent and make it all go away," said Assistant U.S. Attorney Liz Rhodes as she commenced her opening statement for the prosecution on Tuesday morning.
This is, of course, the second trial pertaining to the group of seven federally indicted members of the Los Angeles Sheriff's department who are accused of interfering in an FBI investigation into corruption and brutality in the LASD-run LA County jails.
Last week, the trial of one of the seven, Deputy James Sexton, ended with a hung jury.
The trial that began on Tuesday involves the other six department members, who are, like Sexton, accused of hiding federal informant Anthony Brown from his FBI handlers, and more.
Judging from Tuesday's opening statements, both the prosecutors and the defense attorneys in this second corruption of justice trial have benefited from watching the week-long Sexton trial.
For example, on the prosecution's end, Rhodes spent more time stressing the context in which the FBI investigation took place, which involved multiple inmates giving what the feds felt were credible accounts of being brutalized by deputies, or observing others being brutalized, to the point that "there appeared to be a pattern," she said.
But such allegations are tough to prove. "Inmates could be discredited," Rhodes pointed out. "And the jails were controlled by the very people the FBI wanted to investigate.'
They could have gone to the LASD brass, but surmised that the sheriff "would not take well to such an endeavor."
So, they launched a number of quiet strategies, one of which was an undercover sting involving informant and inmate Anthony Brown, who said that he knew deputies who would bring in contraband in return for money.
And so it was that deputy Gilbert Michele was paid by a supposed Brown confederate, but in fact an undercover FBI agent, to bring a cell phone to Brown inside Men's Central Jail.
A week or so later, the cell phone was discovered by a deputy in a routine search, Brown was found to be a federal informant, and all hell broke loose after that.
As to who behaved reasonably and legally in the ensuing weeks, it depends on whether you favor the POV of the prosecution or that of the defense. (Or in the case of this trial, the multiple defenses—since there are six defendants involved.)
While the feds appear to be setting up a more detailed and contextual case for obstruction of justice, the various defense attorneys each built pieces of their collective case, which seemed to be a narrative of good cops following orders as they engaged in various forms of participation in what they depict as a perfectly legal investigation into the actions of Anthony Brown and his FBI handlers.
The trial is expected to last around three weeks.
ABC-7 was also at court today, so Reporter Miriam Hernandez and producer Lisa Hartley, as usual, have their own smart take on the story.
Here's a clip (but be sure to watch the video of their broadcast):
….Lieutenant Greg Thompson, Lieutenant Steve Leavins, Sergeant Scott Craig, Sergeant Maricela Long, Deputy Mickey Manzo and Deputy Gerard Smith are accused of conspiracy and obstruction of justice for hiding inmate Anthony Brown after they learned he was secretly feeding information to the FBI about possible corruption and abuse by deputies inside the jails.

Sergeants Long and Craig are also accused of making false statements to the FBI. All six defendants have pleaded not guilty.

Prosecutor Liz Rhodes told jurors the FBI took a calculated risk by introducing a cellphone into Men's Central Jail in the summer of 2011 so that Brown could report back to the FBI in real time. Federal investigators wanted more information about allegations they were hearing from inmates about beatings, assaults and other abuses inside the jails.

As part of an FBI sting, inmate Anthony Brown convinced Deputy Gilbert Michel to bring him a cellphone in return for a bribe of $1,500. Deputy Michel, who has since pleaded guilty to bribery, didn't know that Brown's "associate" on the outside was really an undercover FBI agent.

Brown's phone was found on August 8, 2011, wrapped in a glove and stashed in a bag of Doritos. The investigation was initially low-priority for the Sheriff's Department, a possible misdemeanor charge for Brown who was already facing 423 years in prison for a string of armed robberies.

But, according to Rhodes, once that phone was linked to the FBI and a widening federal investigation of the LASD and its jails, everything changed. Plans to ship Brown to state prison were suddenly scrapped, Brown was moved, his name was changed, he was guarded around the clock and the FBI was barred from LASD jails without approval from Undersheriff Paul Tanaka.

In an email obtained by Eyewitness News, defendant Gerard Smith described the operation to fellow deputies as "one of the most important investigations involving the Los Angeles County Sheriff's Department, in its 160 year history." Smith told his colleagues that Brown was not to be moved, "without the presence of the following people: US Tanaka, ICIB Cpt. Tom Carey, ICIB Lt. Leavins, Lt. G. Thompson, Dep. G. Smith or Dep. M. Manzo."

Rhodes told jurors the next phase of the operation was to "silence the witnesses," including Deputy Gilbert Michel and inmate Anthony Brown.
Read and watch as there's lots more.