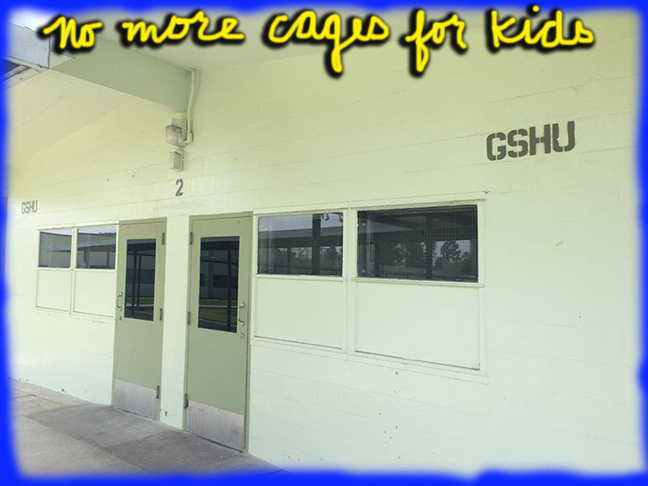 On Tuesday, the Los Angeles County Board of Supervisors passed a motion that bans the use of solitary confinement—in all but the most exceptional circumstances—in any and all of the county's juvenile detention facilities. The change is ordered to be accomplished by the end of September of this year.
Los Angeles County oversees the largest juvenile justice system in the nation. Thus this decision could, with any luck, have a contagious effect on other counties and their juvenile justice systems, in California and beyond. At least that's what everyone seems to hope.
Last year, a bill that attempted to do on a statewide basis what Tuesday's motion will accomplish, was killed in committee after seeming headed toward passage. A revamped version has been reintroduced by Senator Mark Leno again this year. Several people in the public comment period mentioned that perhaps LA County's action will inspire the state legislature to finally get with the program.
Two camps—Camp Scott and Camp Challenger, along with Central Juvenile hall—will do away with solitary by the end of May. Then those three facilities will serve as models for the rest of system, which must institute the same reforms by September 30 of this year, said interim Probation Chief Cal Remington.
The LA County Probation Department currently operates three juvenile halls and thirteen juvenile camps, that house approximately 1200 youth.
The motion, co-authored by Board Chair Supervisor Hilda L. Solis and Supervisor Sheila Kuehl, instructs the CEO and the L.A. County Probation Department to create "new procedures, enforcement mechanisms, and reporting structures" to provide the right context for the ban.
Kuehl explained the importance of the motion by pointing to what we now know, based on research, about the practice of juvenile solitary. "It doesn't improve behavior," she said. "it doesn't secure public safety. It doesn't promote rehabilitation. And, indeed, those who have experienced solitary confinement recidivate in higher numbers. And the Office of Juvenile Justice Prevention found that 50 percent of our young people who commit suicide were in room confinement at the time of their suicide. 60 percent of them had a history of punitive solitary confinement."
The motion, she said, not only "ratifies' the direction that probation was going," she said. "…It says, 'and we really mean it.'"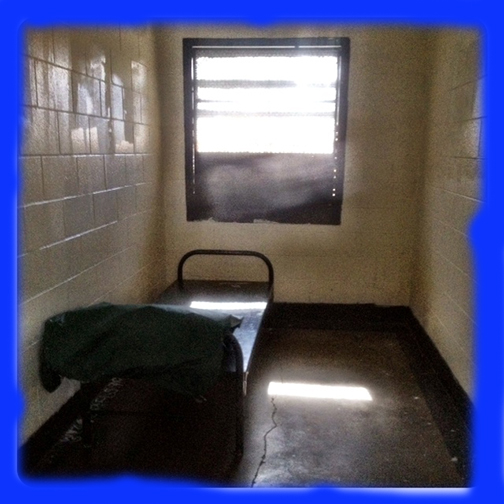 "This is a very important moment for us," said Supervisor Hilda Solis."We can't treat these youngsters in this manner and think that, when they get out, they're going to be oaky.
Remington spoke after Kuehl and Solis, and attempted to answer questions posed by some of the other Supes. In general, however, Remington said he and the department are "committed to ending solitary confinement and reducing our usage of restrictive housing situations where other interventions have been exhausted." He did caution that kids "may be separated as a short-term response when their behavior poses a serious risk to themselves and others."
Remington also described how the environments in which a young person might be placed for such a cool down, would be very different than the previous, cell-like environments that had previously been used. "We want the situation to be a calming experience," he said and mentioned changes in furniture, lighting, window treatment, and wall colors as part of the necessary psychological change necessary. "We want a place where the minor and the staff member can sit down and talk" comfortably. "It's important to change the environment. We talking about cultural change." Remington added that the kids out at the Challenger camp want to renamed the repurposed SHU. "They want to call it HOPE Center," he said.
Remington also said that staff training will be very important to the new plan. "The staff have to feel safe" he said. "I just wanted to mention there are challenges with this," Remington added. "But they're challenges we're willing to take on. We'll get there."
---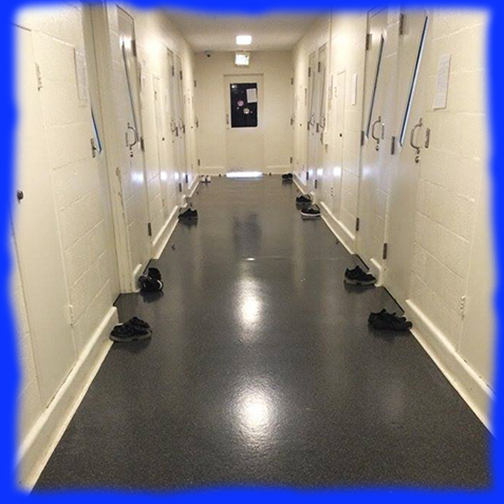 NO LONGER "STUCK ON STUPID"
Although there was no mystery about whether the motion would pass, only whether it would be unanimous, the decision had a surprisingly emotional effect on many of the juvenile advocates who spoke in favor of the historic decision.
Kirn Kim, who has a teenager spent 15 months, in solitary confinement, from the age of 16 to 18, was a member of a panel of experts who spoke about the motion during the hearing, and was one of those who spoke with particular passion.
"Study after study has shown that solitary confinement can have devastating mental-health effects on adults," said Kim. "So I ask, how can its use ever be justified for juveniles? The teenage brain is still developing. Youth have a lesser capacity to cope with stress than adults. To force that level of stress on a young person, especially those who have already been traumatized, only leads to further problems which we, as a society, will ultimately have to deal with," he said. "As any parent can attest, children act out. These kids have been traumatized, they are put in solitary confinement, and they act out further."
Attorney Jo Kaplan, who is a member of the Probation Commission and a longtime child advocate, made clear that getting rid of juvenile solitary was overdue. "For close to two decades we've had the Department of Justice monitoring probation," Kaplan said. "This solitary confinement motion is symbolic of [a department] that, in the past, "was stuck on stupid. This motion …is the right thing to do. And it needs to be unanimous," she said. "This county should be a leader. We should no longer be behind the curve. Don't let this opportunity go away. Start by doing the right thing now."
Probation Commissioner Sal Martinez, who with Kaplin and Kim was part of a panel of invited speakers, talked about when he'd been in juvenile hall and camp during his past as gang members as an adolescent, and about what kids tell him when he makes site visits to the camps and halls now, as a commissioner.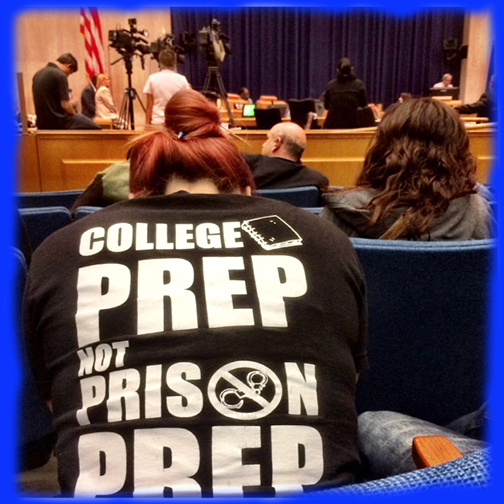 Several other young people in the audience, who had signed up to address the board, talked about their own experiences in solitary. "It was horrible," said Francisco Martinez, who was from the Youth Justice Coalition. "An animal in a cage."
When the vote was finally called, it was indeed unanimous.
Martinez and I spoke later in the day, and I asked him whether the passage of the motion banning juvenile solitary felt like a turning point, he answered right away.
"Yes, definitely," he said. It's a big deal. It's a very big deal."
---
$1.5 MILLION CONTRACT FOR HOMEBOY INDUSTRIES GIVEN GO-AHEAD
On Tuesday, the board of supervisors passed a motion triggering the writing of a one-year $1.5 million contract with Homeboy Industries, which will essentially pay the organization to do the work it does anyway, helping hundreds of former gang members and formerly incarcerated men and women per year reboot their lives.
The motion passed with four yes votes. (Supervisor Mark Ridley-Thomas abstained.)
The contract is designate as a pilot program that it is hoped will lead to more such contracts with other programs that, like Homeboy, have been demonstrably effective working with clients in a variety of ways over time, rather than simply providing a set of quantifiable services.
(You can find additional details about the motion in this story.)
Once written, the contract will have to be again approved by the board.
---
---
The solitary photos are, from top to bottom, a shot of solitary at Las Padrinos Juvenile Hall, by Sal Martinez; of an individual solitary room at Camp Kilpatrick before it was torn down by WLA; and an additional solitary hallway with multiple solitary rooms, in one of LA County's juvenile facilities, Sal martinez.
The fourth photo of Tuesday's Board of Supervisors meeting was taken by David Tepper.
Homeboy photo, WLA.