by Ilanit Turner and Noelle Collins of the Texas Public Policy Foundation, for Right on Crime
Editor's note This new report, which describes why the policy of solitary confinement calls urgently for reform in the nation's federal prison system, was just released by the Texas Public Policy Foundation and Right on Crime.
At WitnessLA, we have long been big fans of Right on Crime, which comes at justice reform from a politically conservative perspective.
And it does so very effectively.
Here's the executive summary of the report (with the research cites removed). But the whole report is worth reading.
As the authors note, some states—including California—have, at least in part, reformed the provably torturous use of solitary confinement. But the U.S. Bureau of Prisons, has resisted needed change. Furthermore, as the authors also point out, due to its persistant lack of transparency, the BOP obscures "the degree to which" any meaningful reforms have or have not been made.
In any case, we thought you'd like to be aware of this worthwhile report.
So read on.
---
Federal solitary confinement is in desperate need of repair. After a 40-year spike in federal incarceration rates beginning in 1980 has tapered off (Gramlich, 2021), a bipartisan consensus for solitary confinement reform is finally starting to crystallize.
What was once considered a last-resort disciplinary practice in federal prisons has morphed into a default option when other correctional and administrative protocols fail on their first try. This paper is the latest installment in the Texas Public Policy Foundation's series of publications entailing prescriptions for local, state, and federal prison reform.
Our research is especially timely as prison officials continue to misuse segregated housing units for medical isolation to combat COVID-19. Because prison officials know they have limited alternatives to curb transmission, improperly using COVID-19 as a justification for solitary confinement is apparently a tempting option. Warehousing sick inmates poses a unique challenge as those who report symptoms are unjustifiably forced to endure an experience known to cause mental and physical harm
The current landscape of solitary confinement data released on the Federal Bureau of Prisons (BOP) website is insufficient. The information on the precise order of operations for the types of infractions that land inmates in solitary is vague, publications of hearings considered for segregation are unavailable, and it is nearly impossible to determine the total length of time served in solitary confinement by each inmate. Holding BOP accountable for this information should be emphasized if change is to be effected.
Any information that is known about solitary confinement reaches the outside world a day late and a policy short. Charles Dickens (1842), a notable critic of the American penitentiary system, alluded to the effect of ignorance of solitude in his prescient observation a century and a half earlier, "this slow and daily tampering with the mysteries of the brain, [is] immeasurably worse than any torture of the body… and therefore I denounce it, as a secret punishment which slumbering humanity is not roused up to stay".
Little has changed.
The prolonged effects of solitary confinement take the form of irreversible physical and mental health disorders. When isolated inmates are granted the long-awaited second chance for release right after solitary confinement, they reoffend in rates disproportionately higher than the general prison population.
Long durations in segregation exacerbate mental illnesses, leading to bouts of psychosis. This prevents inmates from integrating back into the labor market, much less society in general, and is correlated with higher rates of criminal episodes.
The Foundation offers a list of policy solutions to improve the status quo of federal solitary confinement. First and foremost, data transparency is essential. Pulling back he bureaucratic curtain of the federal prison system will reinforce administrative rectitude when deciding to use solitary confinement.
Enhancing due process and ongoing review is another way to redirect prison officials to alternative punitive measures. The BOP should also consider expanding educational and rehabilitative programming for inmates in isolation, as these changes will reduce occupancy and recidivism rates with a single policy adjustment. Lastly, the BOP system owes it to the public to reduce violence and suicide for inmates in solitary by improving mental health assessments. Addressing these issues can also reveal areas of endemic corruption that lead to further misuse of this practice.
For ethical and practical reasons alike, solitary confinement reform is in the interest of both the prisoners and the public. The obstruction and obfuscation of justice at the hands of the BOP presents a compelling case on its own to reassess the morality of current solitary practices.
Key Points
Solitary confinement use continues to grow and reported data on reasons for placement, due process, and rehabilitative programs are lacking
Physical and mental impacts of prolonged solitary confinement are antithetical to the punitive purposes of the prison system
Recidivism rates continue to remain unchanged as a result of releas-
ing solitary inmates back into the general population without any intermediary process whether reha- bilitative or educational
Policy solutions include providing more data & transparency, enhanc- ing due process, expanding pro- gramming and privileges for those in solitary, and improving protocols to prevent suicides, violence, and corruption
Here's the rest of the report, which is only 12 pages long, plus footnotes.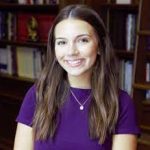 Co-author Ilanit Turner is a policy scholar for Keep Texas Texan and Alliance for Opportunity at the Texas Public Policy Foundation. Turner started working at the Foundation as an intern and has been featured in The Cannon Online for her research on conservative healthcare policy. Turner has experience in hospitals across central Texas as an administrative assistant. She graduated summa cum laude from the University of Texas at Austin with a BA in Plan II Honors and a BSA in biochemistry.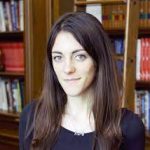 Co-author Noelle Collins is a policy scholar, who researches and writes for three of the Foundation's campaigns: Right on Crime, Right on Healthcare, and Right on Immigration Collins is a former intern for both the Federalist Society and the Heritage Foundation in Washington, D C. She received her B A in political science and religion from Wittenberg University.