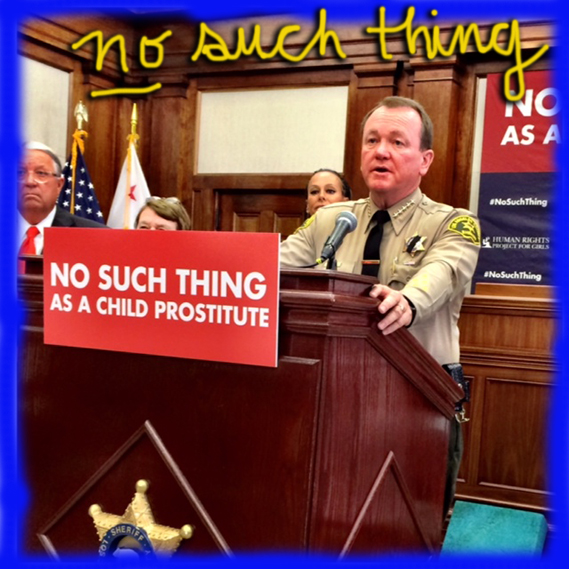 On Wednesday morning, it was standing room only on the 8th floor of the downtown LA Hall of Justice as Sheriff Jim McDonnell, three Members of the LA County Board of Supervisors, child advocates and others, gathered together with an array of dynamic young women who were themselves sexually trafficked as children and teenagers, but who now have become powerful spokespersons for American children who are victims of child sex trafficking, and then are further traumatized by being arrested and charged with prostitution.
When McDonnell spoke to the crowd he made a point of sending a message to all 18,000 plus LASD personnel, that the department was not only building a regional task force to "seek to dismantle the criminal enterprises" and "bring to justice traffickers," but it also intended to go after "individuals who create the demand that sustains these crimes"—in other words, the johns who buy sex from children.
In addition, McDonnell said he was instructing department members to treat the "child victims and survivors of rape," as the victims they are, not as lawbreakers and "prostitutes."
The LA County Board of Supervisors had just passed a resolution supporting these same goals on Tuesday of this week.
Yet, McDonnell and the rest who spoke at the nearly three hour press-conference, admitted that accomplishing these goals is complicated, and is going to require all hands on deck.
We'll have more on the event and on other parts of this important issue soon. So stay tuned.