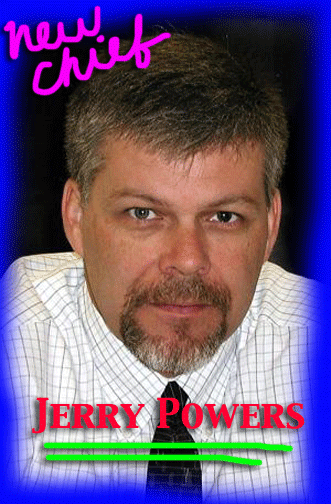 Jerry Powers was officially tapped on Tuesday as the new Chief of LA County's troubled Probation Department.
Powers, who is, at present, running the probation department for Stanislaus County was described to me by those who know him both in LA in in Stanislaus, as smart, down to earth, transparent, capable and a likeable straight shooter.
However, a source whom I talked to in Powers' home county said most he knew were startled by the appointment and questioned why LA's Board of Supervisors would pluck the head of an agency with a little over 200 employees supervising 7,000 adult probationers and 900 juveniles, and install him in the largest probation agency in the world—with 6,200 employees supervising 50,000 adult offenders and 20,000 kids.
"I mean he's a good guy," said the source, "He's got good people skills. He returns phone calls. But, come on, we're tiny. And frankly, we hardly pay attention to probation up here. It's just not that big. So, yes, we were a little taken aback."
Originally, it was rumored that the Board of Supervisors and CEO William Fujioka would engage in a national search to find someone to replace departing Probation head, Donald Blevins who assumed the post in April 2010.
Yet, a few have speculated that the Supes felt the need to move more quickly due to the looming October 31 federal deadline for reforms in LA's juvenile probation camps. If the Department of Justice's 41 requirements are not met, the Feds may take over the running of the camps and/or impose a federal consent decree. But the feds could extend the deadline if LA County makes a persuasive case that it should be given some leeway.
"And what better demonstration of good faith could there be than appointing a new probation chief?" commented one Probation watcher.
Others say that the Federal deadline is not at all the reason for the speed in choosing the new Chief. They point out that Powers was on the short list during the hiring process that produced Blevins and that some factions close to the selection process felt that Powers should have gotten the job back then, and is the ideal choice now.
Still, while Powers seems universally liked, there are those who worry whether or not he has the breadth of vision necessary to transform the kid-damaging catastrophe that LA County Probation's juvenile system has become. "I look at his resume," said one insider, "and I see a lot about grants acquired and buildings constructed. But I don't see anything about outcomes for the kids. Nothing about education or innovative programs."
[NOTE: Read Powers' Resume for yourself.]
Powers' fans counter that he is the perfect nuts and bolts, Can Do guy to get the agency back on track. "Before we think about the vision thing," a County source told me, "maybe we need somebody who can deal with the overtime and absenteeism, and stop kids from getting brutalized."
Whether or not Powers is a great choice—or merely a good choice— to take over LA's giant Probation Department is a question that will be answered more definitively by his actual doing of the job in the months and, we hope, years to come.
Yet one thing is certain: between the problem-haunted juvenile facilities and the influx of brand new adult parolees to the county system for oversight (under the new realignment process that shifts the monitoring of certain non-violent parolees to California's counties and away from the state), Powers will face an impressive list of challenges.
Jerry Powers will take over as Chief on December 5. Cal Remington will be the acting chief in the interim.
---
Photo by Daily News