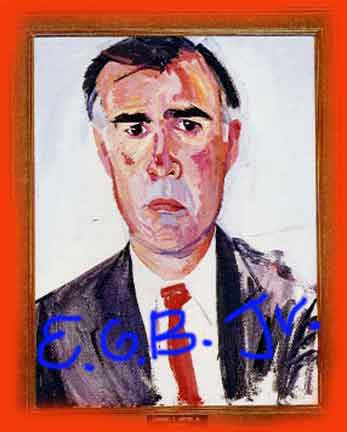 Even though he's California's "top cop," Attorney General Jerry Brown got two of his tires stolen yesterday. "No matter," he tweeted on Twitter. " I got 2 new ones and I'm rolling again."
Jerry sometimes goes quiet with his Twitter posting but this week he's been entertaining.
For instance, he planned a "recession reception" and solicited possible songs for a playlist, which he has posted on his Facebook page.
(In case you also have need of such a playlist-–and who doesn't?—I've pasted in below.)
Name – Artist
Brother? Can You Spare A Dime? – Abbey Lincoln
Why Don't You Do Right (Get Me Some Money Too) – Peggy Lee
Money Blues – Camille Howard & Her Boyfriends
Money – Pink Floyd
Busted – Ray Charles
Money Honey – Elvis Presley
Get A Job – Sha Na Na
I Walk The Line – Johnny Cash
Bad Moon Rising – Creedence Clearwater Revival
Come Together – The Beatles
For The Love Of Money – The O'Jays
I Get Lifted – George McCrae
Take the Money And Run – Steve Miller Band
Sad Songs (Say So Much) – Elton John
Cash Machine – Hard Fl
Crumblin' Down – John Mellencamp
Once In A Lifetime – Talking Heads
Under Pressure – David Bowie
Get Up Offa That Thing – James Brown
Youthless – Beck
Black Friday – Steely Dan
Takin' Care of Business – Bachman-Turner Overdrive
Money (That's What I Want) – Barrett Strong
Emotional Rescue – The Rolling Stones
Road To Nowhere – Talking Heads
Like A Rolling Stone vs. Times Are Changin' – Bob Dylan
I Need A Miracle – Grateful Dead
Don't Stop Believing – Journey
Try Me (Remix) – Bob Marley
Born To Run – Bruce Springsteen
Wild World – Cat Stevens
Working On A Dream – Bruce Springsteen

He also directed our attention to the latest polling information on the Dem side of the 2010 governor's race.
Yes, Jerry's ahead. Otherwise would he have told us to go look at the poll? Uh, no.
He's 71 years old. So, as everyone reporting on the issue has noted, if he wins, he would become California's oldest governor.
Or as Republican contender Steve Poizner put it on his own website, "When it comes to Jerry Brown and Election Day for California voters, it reminds us of the film 'Groundhog Day.' Every day is the same. Jerry's always on the ballot."