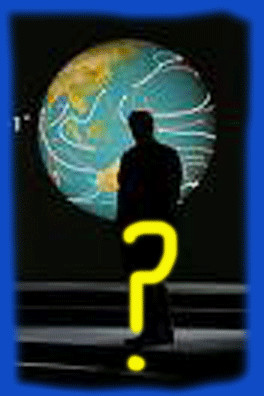 The news came out at about 2 a.m. Pacific time. Everybody's got some version of the story that Al Gore won the Nobel Peace Prize, jointly with The United Nations' Intergovernmental Panel on Climate Change . Here's the opening from Time magazine's essay that addresses the maelstrom of speculation now swirling around whether Al Gore will run for President.
This may be a media fed frenzy that will soon die off. If Al makes no move, that is, of course, the end of it. But, will he make the move? Will he risk another loss? (Since there is no such thing as a guaranteed win.)
And should he run?
The Times Eric Pooley says …Nah, No, Nope to all of the above. It' ain't happening, says Pooley. And then he goes on to explain why, after spending months with Gore, he's sure he won't run.

For the past year, Al Gore has gone about his considerable business without showing much interest in running for president. While picking up an Oscar and an Emmy, publishing a very smart book and playing host at a global concert for the planet, he's never done more than tease the idea. And yet all that time, the leaders of the Draft Gore movement have been clinging to a single fervid dream: that Gore would win the Nobel Peace Prize and use it to catapult himself to an eleventh-hour bid for the presidency.

Now the Nobel Committee has done its part, awarding Gore the Peace Prize for being "probably the single individual who has done most to create greater worldwide understanding of the measures that need to be adopted" to combat climate change, according to his citation. (The United Nations' Intergovernmental Panel on Climate Change was also a joint winner of the prize.) And so, after the obligatory spasms of celebration and the equally obligatory gnashing of Rush Limbaugh's teeth, will Americans finally get to enjoy one of the great spectacles in political history, as Gore's ultimate honor levitates him beyond his leading rival, Hillary Clinton, and into the Oval Office?

Nope.

Let me be clear. If Al Gore gets into the presidential race, I'll eat my copy of An Inconvenient Truth. (The paperback, not the DVD.) I've spent a good deal of time with Gore this year, while writing a TIME cover story about him. I think he's staying out of the race — and I think I know why. But before I get into that, let me offer a few thoughts about what's not keeping him on the sidelines. I don't think Gore is staying out because of all the logistical difficulties that running would entail. Sure, it would be challenging to staff up a national organization and build the county-by-county teams he'd need to compete in the early states. True, he has no shadow campaign lurking in the background and waiting to be deployed. But he could hire one, recruiting first-rate people from other campaigns as they fade; and he could enlist his vast army of grassroots followers as well as his Silicon Valley friends in a rainmaking operation mighty enough to compete against the fundraising prowess of Clinton and Barack Obama. So the logistics, though daunting, aren't what's keeping Gore out.
Read the rest here.