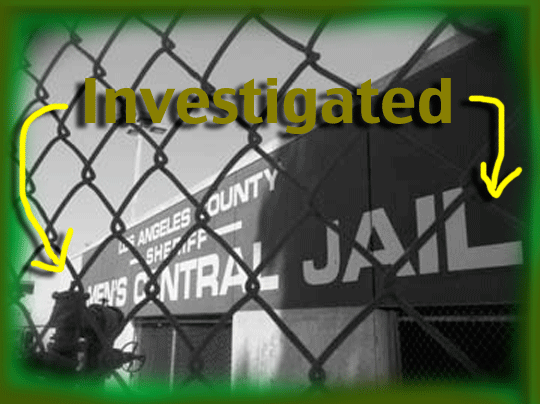 In a well-reported story in Sunday's LA Times Robert Faturechi writes that the FBI is investigating beatings of inmates and misconduct by deputies in the LA County Jail system—indicating a far wider probe by the Feds into abuse inside the jails than had previously been disclosed.
This is good news.
It had already been reported that the FBI was looking into the alleged beating witnessed by ACLU jails monitor Esther Lim earlier this year. But Faturechi's story indicates that the probe goes much further than the Lim case. (We have heard rumors that it is even wider still.)
One of the most intriguing tidbits from Sunday's story is the little matter of the cell phone: It seems that FBI agents managed to sneak a cellphone to an inmate in the hope that they would get unfiltered reports from inside the jail.
Here's a clip:
The inquiries include allegations that deputies broke an inmate's jaw and other facial bones and beat another man for two minutes while he was unconscious.

Their investigation created a flap recently when Los Angeles County Sheriff's Department brass discovered that an inmate inside Men's Central Jail was an FBI informant equipped with a cellphone he was believed to be using to communicate with agents on the outside.

Sheriff Lee Baca, who had not been notified by the feds of the plant inside his jail, is expected to meet with U.S. Atty. André Birotte Jr. soon to discuss the phone incident and the growing tensions between the two law enforcement agencies.
The problems of abuse and mistreatment inside LA County's huge jail system are longstanding (See Part 1 of WitnessLA's DANGEROUS JAILS series by Matt Fleischer). Yet, despite years of civil rights lawsuits, reports by the ACLU, and a plethora of anecdotal reports by laypeople who work or volunteer inside the jail , there has been little outcry from the public and/or pressure from policy makers for genuine reform.
The news that the FBI is investigating the abuse and that the investigation appears to be widening in scope and seriousness…is a very good sign.
---