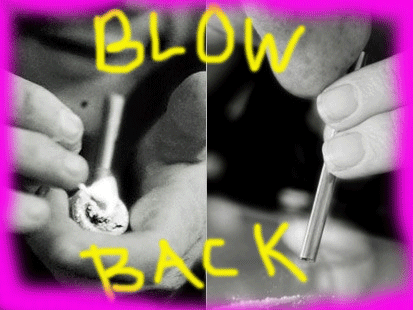 That new Federal rule that brings the sentencing for crack cocaine closer in line to the sentencing for powder cocaine (instead of it's present 100 to 1 disparity) is set to kick in next Monday, March 3. As I mentioned two weeks ago, Attorney General Michael Mukasy has tried to derail the sentencing revisions from being retroactive, contending at a Congressional hearing, that U.S. communities would be overrun by violent drug-dispensing felons should the changes, put in place by the U.S. Sentencing Commission, be enacted.
This morning, however, more than fifty community leaders from all over the nation are showing up for what is being called "Crack the Disparity" Lobby Day to try to persuade their various congress people to settle the issue by passing crack cocaine sentencing reform themselves. Several versions of such bills have been introduced in both the House and the Senate, most of them with bipartisan support.
(So buzz off Mukasy.)

In addition to press conferences and meetings with individual lawmakers, the citizen lobbyists will attend today's hearing titled "Cracked Justice – Addressing the Unfairness in Cocaine Sentencing" before the House Judiciary's Subcommittee on Crime, Terrorism and Homeland Security.
"My community has experienced the harm caused by drug abuse," said Howard Saffold, a former Chicago police officer and participant in the "Crack the Disparity" Lobby Day cosponsored by The Sentencing Project. "We need services to treat people who are addicted to crack cocaine and employment opportunities for the young men who have, for various reasons, chosen to sell it. Excessive prison terms do not address the real problems."
By the way, today's Lobby Day is also being cosponsored by such notorious scofflaws and drug-huggers as the American Bar Association, National Association of Criminal Defense Lawyers, and the United Methodist Church.
**********************************************************************

NOTE: I just watched Sunday night's edition of 60 Minutes, in particular the segment on former Alabama governor Don Siegelman. (Thank you, TiVo.) I strongly suggest you watch it. The segment, which CBS effectively buried by scheduling it to run opposite the Oscars, speaks for itself. (The other segments—on the murder of reporter, Chauncey Bailey, and a repeat of an earlier episode on the disappearance of bees—are also worth watching.)