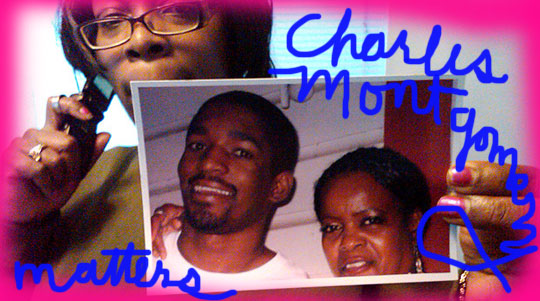 It has been said more than a few times that one of the important new models that will be a significant part of the evolving future of journalism will be partnerships between journalism schools and commercial and/or nonprofit media.
It appears that after a year or so of false starts, the LA Times has finally taken that idea to heart with the new partnership between the LAT's much-lauded but extremely labor intensive Homicide Report and student reporters at Annenberg's own online publication, Neon Tommy.
(This means that the Annenberg end of the partnership the faculty advisors will be—ta-da!—my pals Marc Cooper and Alan Mittelstaedt.)
Megan Garvey, the editor of the Homicide Report, evidently deserves much credit for realizing that having smart USC students reporting for her online section might make for an inspired partnership.

Here's some of what she wrote about the LAT/Annenberg hook-up:
Under the partnership, students from USC will write dispatches for the Homicide Report. Among the goals is to provide more content for the blog and to offer crime-reporting experience to student journalists from Neon Tommy, the publication of Annenberg Digital News.

This partnership coincides with the re-launch this week of the Homicide Report, which now features a searchable database and an interactive map of the more than 2,600 killings in L.A. County in the last three years.

"Since the first days of the Homicide Report in 2007, our goal has been to tell two stories about violent death in Los Angeles — the overall statistical portrayal of who dies, how they are killed and where, as well as the individual portraits of the human beings behind those numbers," said David Lauter, assistant managing editor at The Times. "Collaborating with USC will allow us to tell far more of those human stories and, at the same time, help develop the next generation of L.A. journalists."

Annenberg Digital News director Marc Cooper called the move "an important step in redefining the future of journalism. "

"A partnership between the largest newspaper and the largest journalism school in Los Angeles can only produce good things. And the homicide blog is one of them," he said. " It's important for us at Annenberg that the capacity of our students to produce professional work be recognized and we thank The Times for the opportunity."

Alan Mittelstaedt, Annenberg Digital News' managing editor, will be working closely with Times editors on the student dispatches.
Here is a sample of the first journalistic fruit of the partnership.
It is a portrait of a 24-year old man named Charles Montgomery who was shot in South LA in the mid-afternoon on his way home from the store. The story was written by Neon Tommy reporter, Andrew Khouri, and it reminds us—yet again–that every death in this city and county matters. A lot.
---
photo by Neon Tommy's Andrew Khouri