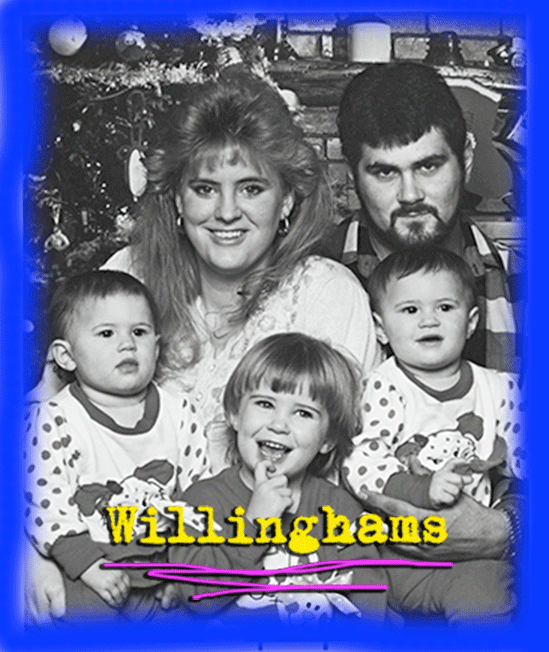 THE TROUBLING CASE OF TODD WILLINGHAM THAT WON'T GO AWAY
In a startling and painfully belated turn of events, the State Bar of Texas has filed a formal complaint alleging misconduct against John Jackson, the prosecutor who tried one of the most controversial death penalty cases in recent American history, that of Cameron Todd Willingham.
It reads in part:
"Before, during, and after the 1992 trial, Respondent [aka prosecutor Jackson] knew of the existence of evidence that tended to negate the guilt of Willingham and failed to disclose that evidence to defense counsel. Specifically, Respondent failed to make timely disclosure to the defense details of an agreement of favorable treatment for Webb, an inmate, in exchange for Webb's testimony at trial for the State."
"Webb" is a jailhouse informant named Johnny Webb, but we'll get to that in a moment.
The Bar then went on to tic off several very nice things Jackson allegedly did for informant Webb, namely to get the charge of which he was convicted reduced substantially, to push for his early parole, and to get him transferred out of prison to county jail. (The Bar did not mention that Jackson also allegedly introduced Johnny Webb to a wealthy rancher, Charles S. Pearce Jr., who gave Webb a job, money, and various other forms of help.)
The Bar also noted that Jackson told the court that he had no evidence that was favorable to Willingham. "That statement was false," wrote Linda Acevedo, the Chief Disciplinary Counsel for the State Bar of Texas with terse brevity.
The complaint is a welcome and very unusual instance of a prosecutor being held to answer by the legal profession. Yet it is more than a decade too late.
On February 17, 2004, Todd Willingham was executed in Texas for deliberately setting the fire that killed his three young daughters.
Maurice Possely of the Marshall Project, who is the latest smart reporter to get hooked by the Willingham case, has more on the events behind the Texas Bar's decision to propose sanctions against prosecutor Jackson. And in reports co-sponsored by the Washington Post, Possely wrote of previous evidence of Jackson's misconduct, and other irregularities pertaining to the case.
But, for those of you unfamiliar with the whole troubling Willingham matter, a little back story.
---
THE TWO PILLARS
On December 23, 1991, a fire destroyed the Corsicana, Texas, home that Cameron Todd Willingham, then twenty-three, shared with his twenty-two-year-old wife and three young daughters. The girls' mother was not home at the time of the fire, but was at the Salvation Army buying Christmas gifts for the kids. Willingham was asleep when the fire broke out and was able to burst out of the house nearly unscathed, but screaming to the neighbors that his "babies,' were still inside. By that time, however, the house was engulfed inflames. All three girls died in the fire.
At Willingham's 1992 trial, prosecutor Jackson told the jury that Willingham had set the fire to kill his children, although no convincing motive for the arson murders was ever established. Willingham, a man with many less than likable traits, was sentenced to death on October 29, 1992.
Willingham maintained his innocence to the end. Prior to his trial, he refused the state's plea bargain offer that would have saved his life. Rather than seeing this as the action of an innocent man, however, the prosecution viewed his refusal as the arrogance of an unrepentant killer.
Jackson's primary evidence against Willingham was, as he put it, held up by "two pillars." First there was the analysis of the state's leading arson investigator, a deputy fire marshal named Manuel Vasquez, whom David Grann of the New Yorker described as having cultivated a Sherlock Holmsian aura of invincibility.
Vasquez concluded that the deaths of the three little girls were the a result of a clear and deliberate act of arson. Willingham, the only other person in the house, had poured liquid accelerant around the children's room, even under their beds. Fire sleuth Vasquez described a heinous crime about which he maintained there could be no doubt.
The other primary evidence against Willingham was the testimony of the jailhouse informant Johnny Webb, who had been in the same county jail as Willingham when the latter was awaiting trial. Webb said that Willingham had confessed to him that he took "some kind of lighter fluid, squirting [it] around the walls and the floor, and set a fire."
This supposed confession matched the analysis of Vasquez, who claimed to have found more than "twenty indicators" of arson. With these two "pillars" holding his prosecutorial theory aloft, Jackson concluded that his case was impregnable.
In March 2000, however—four years before Willingham's execution—Webb sent prosecutor Jackson a Motion to Recant Testimony, stating that "Mr. Willingham is innocent of all charges."
No one in the prosecutor's office thought to mention this recantation to Willingham's attorney.
Nor did Jackson mention the legal favors he gave Webb in what appeared to be a quid pro quo exchange for testimony. In fact, he maintained there were no favors.
Shortly after his reversal, Webb recanted his recantation, with timing that seemed to correspond with some of Jackson's written assurances of help for Webb.
For instance, in an August 2014 story for the Marshall Project and the Washington Post, Possely reported that "…letters and court files show that Jackson worked diligently to intercede for Webb after his testimony and to coordinate with the rancher, Charles S. Pearce Jr., to keep the mercurial informer in line:"
"Mr. Pierce and I visit on a regular basis concerning your problems," Jackson wrote to Webb in August 2000, eight years after the trial, when his former witness was threatening to recant. (Jackson misspelled the rancher's last name.) "We worked for a long time on a number of different levels, including the Governor's Office, to get you released early in the robbery case. . . . Please understand that I am not indifferent or insensitive to your difficulties."
When questioned about the flip-flops half a decade after the fact by the New Yorker's David Granny, Webb, who had by that time been diagnosed with bi-polar disorder, first claimed a bad memory, then asked, "The statute of limitations has run out on perjury, hasn't it?"
Earlier this month, the Marshall Report's Possely published the most detailed account to date of how Webb came to testify against Willingham, based on two days of interview with the former informant:
"I did not want to see Willingham go to death row and die for something I damn well knew was a lie and something I didn't initiate," Webb said. "I lied on the man because I was being forced by John Jackson to do so," Webb said. "I succumbed to pressure when I shouldn't have. In the end, I was told, 'You're either going to get a life sentence or you're going to testify.' He coerced me to do it.
In 2010 Webb similarly described threats and coercion by Jackson on camera to reporters from PBS's Frontline.
"During Willingham's three-day trial in August 1992, Jackson pointedly asked Webb on the witness stand whether he had been promised a lighter sentence or some other benefit for his cooperation. Webb told the judge and jury that he had not.
Documents published last year by the Marshall Project and The Washington Post showed that during and after Webb was in state prison, he received thousands of dollars in aid from a wealthy local businessman, Charles S. Pearce Jr. Webb said in interviews that Pearce had helped him at the behest of Jackson, Patrick C. Batchelor, the district attorney, and the county sheriff. Jackson later denied that claim, saying that any support Pearce gave "had no connection" to Webb's testimony in the Willingham case.
---
JUNK SCIENCE AND "PERSONAL BELIEFS"
In January 2004, a few weeks before Willingham was to be executed, the other pillar of Willingham's guilt began to crumble when Willingham's lawyer, along with a pen-pal turned platonic friend named Elizabeth Gilbert, talked acclaimed scientist and fire investigator, Dr. Gerald Hurst, into reexamining the case file pro bono.
When Hurst subjected Vasquez' prior report to exhaustive examination and testing, he concluded that the analysis of the Willingham fire on which the prosecution based its case did not conform at all with scientific knowledge about fire behavior. Based on the evidence, Hurst concluded that there was no indication at all of arson, that the fire was accidental and likely caused by a space heater in the house or faulty electrical wiring. Not a single article of physical evidence supported the conclusion of Arson, Hurst wrote. A man was about to be executed based on "junk science."
The analysis did no good. Although it was sent to the Texas Board of Pardons and Paroles, and also to Governor Rick Perry, either of whom could have issued a stay so that the countervailing evidence could be presented in court. The requests for a stay were denied. Willingham's execution went forward as scheduled.
Not content to let the matter drop, a few years later, the Innocence Project assembled five of the nation's leading independent arson experts to again review the evidence in the case. In 2006, the group issued a 48-page report finding that none of the scientific analysis used to convict Willingham was valid. He was convicted, they wrote, "using what is now known to be bad science (or no science.,"
Three years later still, on August 25, 2009, a team of Texas state-hired experts released their own findings in a 64-page report on the Willingham fire. The team, headed by Dr. Craig L. Beyler, found the same thing that Hurst had found in 2004, and the Innocence team had found in 2006. No evidence of arson.
In a scathing analysis, Beyler wrote that original fire investigator Vasquez's conclusions seemed to deny "rational reasoning" and were more "characteristic of mystics or psychics."
"Vasquez's opinions are nothing more than a collection of personal beliefs that have nothing to do with science-based fire investigation."
And now we have the complaint against prosecutor Jackson filed by the State Bar of Texas.
In 2006, U.S. Supreme Court Justice Antonin Scalia wrote a dissenting opinion that in the modern judicial system, there has not been "a single case—not one—in which it is clear that a person was executed for a crime he did not commit. If such an event had occurred in recent years, we would not have to hunt for it; the innocent's name would be shouted from the rooftops."
Perhaps it is time to start shouting.
---
NOTE: Even though it is dated, if you'd like to know more about this complex and alarming case, the best account is still to be found in the 2009 New Yorker story, "Trial by Fire" by David Grann.

---
Photo courtesy of Willingham Family