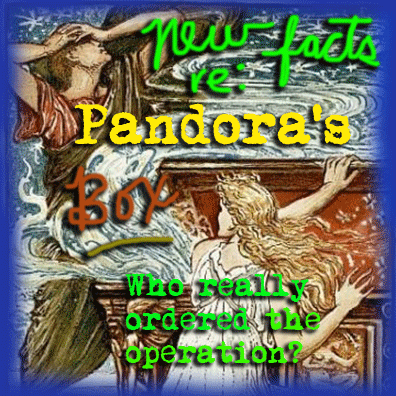 A motion filed Tuesday, March 4, in federal court seeks to dismiss criminal charges against three Los Angeles Sheriff's deputies and alleges that former Sheriff Lee Baca and former undersheriff Paul Tanaka personally ordered the hiding of federal informant Anthony Brown, an operation that has, thus far, resulted in seven members of the department being indicted for obstruction of justice and more in relation to the Anthony Brown operation.
The document, obtained by WitnessLA, lays out additional details of the alleged actions by several deputies working in LA County's Men's Central jail. According to Brown, a jail deputy—aided by other deputies—made one or more deliveries to him of methamphetamines, cocaine, ecstasy and marijuana, which Brown would then sell to other inmates in the facility.
Brown's story of deputy-facilitated drug dealing was supported by photos found on his phone of "what appeared to be illicit narcotics and a large amount of cash," reported the motion. The document also described how Brown kept a highly detailed ledger of drug sales, money owed to deputies for favors, and brutality toward inmates by deputies that he observed or was privy to.
The filing suggests additionally that, according to Brown, undercover FBI agents may have supplied a deputy or deputies with the drugs to be smuggled into the jail, and that the FBI acted as part of a sting aimed at uncovering corruption and brutality inside the county's jail system.
It was previously widely reported that former Los Angeles Sheriff's deputy, Gilbert Michel, was paid $1,500 to smuggle in a cell phone for Brown, with the promise of a total of $20,000 to be paid in the future.
The report of drug deliveries that then resulted in narcotics dealing inside Men's Central Jail are a newer revelation.
Perhaps the most important bit of news out of the new legal filing, is the direct and detailed allegation that the two men then running the LASD—Lee Baca and Paul Tanaka—were, not only cognisant of the hiding of Brown, but directed it.
Here are more of the particulars:
---
"AUTHORIZED AND SUPERVISED" BY BACA AND TANAKA
On Tuesday, attorneys for three of the members of the Los Angeles Sheriff's department who were indicted for obstruction of justice relating to the alleged hiding of federal informant and jail inmate Anthony Brown, filed a motion to dismiss their case, and laid out a lot of previously undisclosed specifics about the operation in the filing.
First of all, the motion states that the three defendants' actions in dealing with Brown, were conducted "in accordance with state law and local procedure" and—this is an important part—"duly authorized and supervised by LASD Sheriff Leroy D. Baca, Undersheriff Paul Tanaka, and numerous other high ranking Sheriff's Department officials."
Deputies Gerard Smith, Mickey Manzo and James Sexton were three out of seven sheriff's department members indicted for their alleged role in the hiding of federal informant Brown from his FBI handlers and other federal agents. (The other four indicted were lieutenants Greg Thompson and Stephen Leavins, plus two sergeants, Scott Craig and Maricella Long.)
The motion also describes the reported involvement of various other higher-ups in the department, including Captain Tom Carey, at the time a supervisor in the LASD's internal criminal investigative unit, known as ICIB (where Leavins, Craig and Scott also worked).
In its "Statement of Facts" the motion advances the theory originally put forth by LASD higher-ups that Brown was being so elaborately hidden because he was fearful that deputies about whom he had informed might hurt him.
It should be noted that, although Brown may indeed have been fearful of being harmed, according to multiple sources who worked on or near to the team tasked with the elaborate strategy of hiding the informant, the purpose of the scheme—nicknamed Operation Pandora's Box— was first and foremost to keep him away from the feds until LASD investigators could find out precisely what he knew.
The most significant point that the filing makes is this: when three deputies were given orders by multiple layers of superiors to hide and question an inmate/informant as part of what they were told was a perfectly valid—thus legal—investigation into possible illicit actions by deputies inside the LA County jails, they had no reason to believe that they should not follow those orders.
The filing also makes a point of stating that, although the intricate Brown operation was reportedly directed by others at the highest levels of the department food chain, that most of those superior officers "have not been charged with any crime."
The 31-page motion, which is likely to be argued before a federal judge in April, was primarily drafted by Smith's attorney, William Gennego, with input from Sexton's attorney, Thomas O'Brien, and co-counsels, plus Manzo's attorney, Matthew Lombard.
O'Brien, who interestingly is the former U.S. Attorney who immediately preceded U.S. Attorney Andre Birotte, is expected to argue the motion in court.
Here's the motion itself: motion to dismiss, Sexton, Manzo, et al
NOTE: We asked the U.S. Attorney's office if they wanted to comment on the new motion. Spokesman Thom Mrozek said that a written response will be released next week.
Former undersheriff Paul Tanaka, who is running for sheriff, has repeatedly denied any wrongdoing regarding the Anthony Brown case.