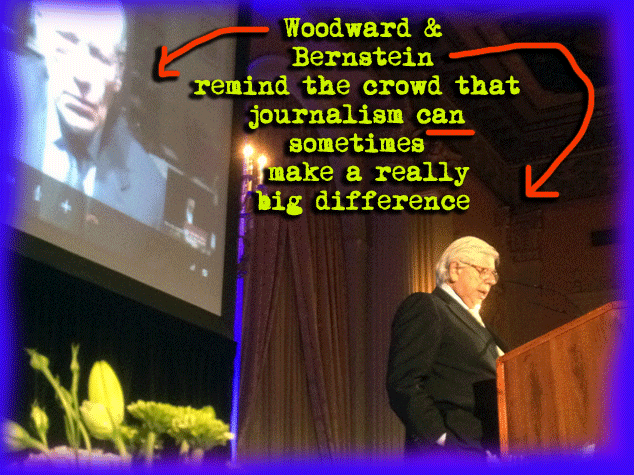 Witness LA took home a top prize in one category, a second place in another, and was a finalist in a third on Sunday night at the 54th annual Los Angeles Press Club Awards, where hundreds of reporters, editors, columnists, producers, news anchors and other miscellaneous members-of-the-press gathered in the Crystal Ballroom of the Millennium Biltmore Hotel to find out who had won what in the world Southern California Journalism.
Among its highlights, the evening featured a duet of speeches by Carl Bernstein and Bob Woodward. (The twosome got the evening's President's Award). Woodward gave his remarks looking Big Brother-ish via SKYPE on a screen behind where Bernstein stood at the ballroom's podium. (Woodward apologized for his looming electronic non-in-person presence, pleading that the manuscript for his latest book was due to the publisher on Monday.)
For some reason, the glitzy night also featured more than the usual number of gawp-worthy shoes including these startling items, whose owner admitted she had lacerated her ankles more than once with the things.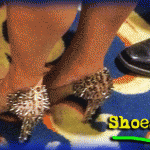 (click to enlarge)
Witness LA—namely Matt Fleischer and I— walked away with a 1st Place for Advocacy Journalism for our work reporting and investigating the problems in the LA County Jails and the Los Angeles Sheriff's Department. (Matt didn't do any literal walking Sunday night as he was up in the Bay Area all weekend, so learned of the award via his editor's enthusiastic texts.) We competed in a terrific field that included entries from Reason Magazine and Reason TV, the Huffington Post, KCET's online division and more.
In their comments on WLA's work the judges wrote:
Many thought it just sarcasm when some inner-city residents referred to law enforcement as "just another armed gang" during the riots some years back. These reporters uncovered the chilling truth in what is perhaps America's most troubled jail in this startling series of articles, making the judges relieved that they lived to tell the tale. While some observers prefer the term "cliques," groups of deputies employ many of the trappings of street gangs to protect some prisoners (and each other) while savagely assaulting the person of prisoners and the careers of deputies who don't join up. Outstanding research and excellent writing.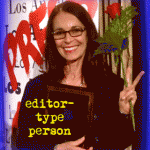 WLA also won second place in the Group Weblog category. (The staff of Reason Magazine was the winner in this field, but we were happy to be the runner up on a list that also included entries from Truthdig and LA Weekly's Squid Ink.)
AND WitnessLA's Matt Fleischer was a finalist for the Online Investigative Journalism award for Part 3 THE PRINCE of our Dangerous Jails series, a category won by Bloomberg reporters Christopher Palmeri, Rodney Yap and Michael Morris.
(A pretty good haul, we thought, for our hardworking little shoe-string operation.)
There were many, many worthy winners, lots of our good pals among them.

KCET's So Cal Connected left with a bunch awards, as did KPCC, Neon Tommy, LA Weekly, OC Weekly, the LA Times and The Atlantic Magazine….and more.
(You can find the full list here.)
Congratulations to everyone for their fine work.