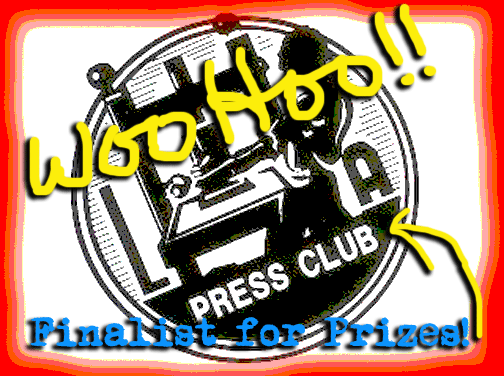 WitnessLA is very happy to report that we are a finalist in three categories for this year's Southern California Journalism Awards given by the LA Press Club.
The categories in which we are shortlisted are:
Best Online Investigative Story or Package….for Matt Fleischer's Dangerous Jails Part 3: The Prince.
Best Advocacy Journalism…….for the coverage—reporting and commentary-–documenting a complex system of corruption inside the LA Sheriff's Department.
Best Group Weblog….for WitnessLA in general.
You can find a full list of all the finalists here.
---
The winners will be announced on June 24 at the 54th SoCal Journalism Awards Gala at Biltmore Hotel.