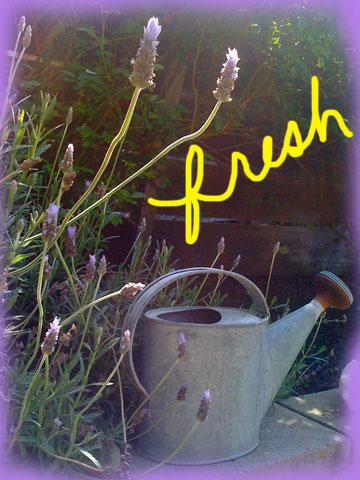 CNN'S MICHAEL WARE SUFFERS FROM PTSD AND IS HAUNTED BY A POSSIBLE WAR CRIME HE WAS NEVER ABLE TO REPORT
CNN's Michael Ware is one of the most courageous, insightful and brilliant war reporters working. Now an article in the Brisbane Times plus a new documentary on Australian TV let us in on the cost of his work—and recount the incident that was "too hot to broadcast."
---
DESPITE THE FISCAL SETBACKS, SIGNS OF LIFE AND HOPE ARE EVERYWHERE AT HOMEBOY INDUSTRIES REPORTS NEON TOMMY'S CALLIE SCHWEITZER
Callie Schweitzer, the editor-in-chief of Annenberg's Neon Tommy, made her first visit to Homeboy Industries on the day that the office was reeling and grief stricken because friend and employee Irvin Panameno had been fatally shot the morning before.
Interestingly, Schweitzer saw the staff's reaction to the tragedy as indicative of the program's strength. After researching and interviewing further, she came back with an excellent report detailing the various signs of fiscal recovery in evidence at Homeboy, as it continues to deal with the cash flow problems that reached their nadir on that heartbreaking day last May, when Father Greg Boyle was forced to lay off 330 employees.
---

YES THERE WAS A SETBACK TUESDAY WITH DADT, BUT GAY RIGHTS MOVES FORWARD SAYS THE NY TIMES
Well, let's hope they're right. Here's the link to the news analysis by the NYT's John Schwartz.
The NYT also has this editorial on the disheartening defeat of the repeal of an irrational and unjust practice that discriminates against so many fine and courageous people who serve in our military.
---
HOLLYWOOD WANTS STATE PARKS OPEN (OTHERWISE THE PRODUCERS AND DIRECTORS LOSE THEIR BACK LOTS)
Or so the LA Times' Richard Verrier reports and it's a hard observation to dispute. But, hey, if H'Wood wants to be FOP—friend of parks—for its own selfish reasons, y'all com'on down! We're tickled to have you. LA's kids who need and deserve park access get the benefit—as will the rest of us.
---
STEVE LOPEZ TRIES OUT USE-OF-DEADLY-FORCE
The LA Times Steve Lopez decides to walk in a cop's metaphorical shoes by taking a video-simulator training session on deadly force at the LAPD academy at in Elysian Park.
His only regret at the end of the day was that he didn't get to then help frog march Bell City Manager Robert Rizzo out of his house in handcuffs" and/or smash in the door of Bell Mayor Oscar Hernandez with a battering ram.
(An entirely understandable regret. I'd've liked to have been there to do a little bashing myself.)