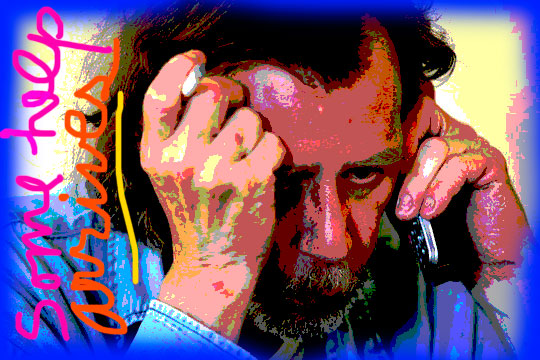 Monday night I got an email from writer Rodger Jacobs in which he delivered good news about his seemingly imminent plunge into homelessness that I posted about Monday.
His email read in part:
"I think we're going to be okay, Celeste, for a few months at least; some kind (and mostly anonymous) benefactors have stepped forward. We rented a room at the Budget Suites Extended Stay hotel on Rancho this afternoon — with media in tow — and it is very conveniently located to shopping, affordable restaurants, and (this is what thrilled me) both a Barnes and Noble and Borders Books only three miles away. The room is about the size of your basic studio apartment with fridge, stove, microwave, basic cable, and wireless internet (five bucks a week).

As my friend Rudy Wurlitzer is fond of saying, keep the wind in your sails even when there is no wind…

Oh — one more thing I forgot to mention: in light of our circumstances (and the media presence), the Budget Suites waived all deposits for us, which saved us about $75.
Meanwhile, in the Sun's comment section and around the web, the reactions to Rodger's essay swung wildly between two extremes. There were those who opined with varying degrees of disdainful fury that Rodger's situation merely evidenced some kind of failure of character and will.
More often, however, those who commented were empathetic—evidently figuring that, in this economy, given a few really bad reversals of fortune, all too many people could find themselves facing similarly scary circumstances.
Rodger tells me he will have a follow-up essay in the very near future–which I will, of course, post as soon as it is available.