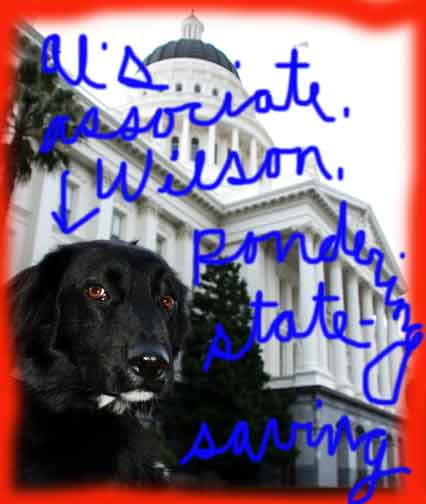 The bad news (for me) is that I'm stuck at the Detroit airport (Don't ask. Suffice it to say that Southwest Airlines might actually be in league with Satan.). And the place has lousy Wifi.
The very GOOD news, however, is the fact that the fantastically smart and canny Alan Mittelstaedt will be your host here for the next couple of weeks.
I'll check in from time to time from my literary enclave at Bennington College, and then later when I'm off to D.C.. But Al will be running the show.
I've asked him to do his best to save the state of California while I'm away. (God knows someone's got to.)
Back….eventually.
Xoxo: C.
PS: Please give Alan your help in all state-saving activities.