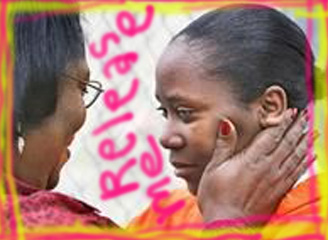 One bright spot as you go into the weekend: It looks as if 15-year-old Shaquanda Cotton is going to be released today. If you've not run across this story, Shaquanda is the Paris, Texas, high school girl who was sent to juvenile facility for shoving a hall monitor a year ago, when she was just 14. The indeterminate sentence she was given could have kept her locked up until her 21st birthday. As it was, her existing sentence was extended for possession of "contraband." She had an extra pair of socks in her cell.
After an excellent Chicago Tribune article drew national attention to the her story earlier this month, Shaquanda became the focus of attention among civil rights groups who saw her as emblematic of everything that's gone wrong with the abuse-ridden Texas Youth prison. (See earlier story, Worst Scandal.)
For weeks, the Texas Youth Commission has been in the throes of a massive, system-wide scandal, and a special conservator has been hired to steam clean and overhaul the TYC from top to bottom. Friday, conservator, Jim Hurley, said he would release Shaquanda on Saturday.