Now in its third year, California Justice Leaders has recruited and sent dozens of formerly incarcerated young adults to serve as reentry coordinators for teens in juvenile lockups across the state.

National justice-reform-focused organization Impact Justice created CJL in partnership with AmeriCorps. The program works through a unique collaboration between federal, state, and county governments, as well as local partner organizations. CJL places reentry coordinators with the community-based organizations, where they work to get kids the help they need to transition back to their communities after incarceration.

Last week, AmeriCorps revealed a three-year, $2.1 million grant meant to grow the program over the next three years. The money will allow CJL, which currently operates in seven large counties, including Los Angeles, to expand into San Bernardino, Riverside, and Madera Counties. The money will also nearly double the number of yearly participants to 63. These reentry coordinators will then be able to serve approximately 275 youth as they near the time of their release, and beyond. Reentry coordinators remain a support system for the teens as they go back home, helping to mentor them and connect them to services.


"We look forward to expanding the reach and impact of a program poised to become a model nationwide," said Senior Program Manager Kriss Goss-Marr. "Since launching California Justice Leaders in February 2020, we have seen our members provide essential support and encouragement to young people throughout their re-entry journeys and on to bright and successful futures."

It's important that the reentry coordinators are "credible messengers" for the teens they mentor, having lived through juvenile incarceration themselves.

Sergio Coronel, a senior reentry coordinator now in his third year with the program, told WitnessLA that when he first meets with a teen in a juvenile facility, there is a powerful change that comes over the youth when they hear that Sergio has been in their place.

"The greatest impact for me is telling these youth, 'Hey, I was in here before — at this juvenile hall, right here,'" and seeing the young people's demeanor change, Coronel said.

For Coronel's young clients, seeing that he has found success doing meaningful work is important, he said. It gives them hope for their own futures.

Coronel, who said he did become gang-involved, was in and out of Fresno County's juvenile facilities from the age of 13. 

Coronel is from a small, predominantly Latino rural town in Fresno County. He described his hometown as a place where getting into a gang sometimes seems like the only thing a young person can do. 

No one from his neighborhood had gone on to higher education, he said.

By the time he was 19, however, Coronel knew he needed to make a change.
Coronel, who is now 31, spent the intervening years obtaining an associate's degree, and then two bachelor's degrees — in history and criminology — from Fresno State University. Now, he's finishing up his master's thesis.

Even with all of his education, Coronel found it incredibly difficult to find employment doing anything other than manual labor with his record. "Once they'd get to my background [check], I'd be denied," he said.

"I had to work some very hard jobs," said Coronel, including picking fruit on farms, while also going to college.

One day, his college's criminology department chair told him of a new program seeking formerly incarcerated candidates to work in state juvenile facilities. This was the kind of work that Coronel had been hoping for. He had already unsuccessfully applied at the Fresno County Probation Department, hoping to be able to use his own experience to help kids turn away from gang involvement, and toward better futures.

Instead, he became a member of the California Justice Leaders' first cohort — a position that would open a new world of opportunities to Coronel.

It was halfway through his second year with CJL, Coronel said, that the Fresno Probation Department finally agreed to allow him to work inside the local juvenile hall, called the Juvenile Justice Campus. This was an crucial development, as the state is on track to close down its state-run juvenile prisons. Kids who would have previously been sent to state facilities will remain in county custody.

Coronel's confidence in himself and in his ability to bring about change in the lives of young people, and in his community, has grown, thanks in no small part to CJL's program leaders, who he said believed in him from the start. Coronel and his colleagues also receive professional development training and services through the program.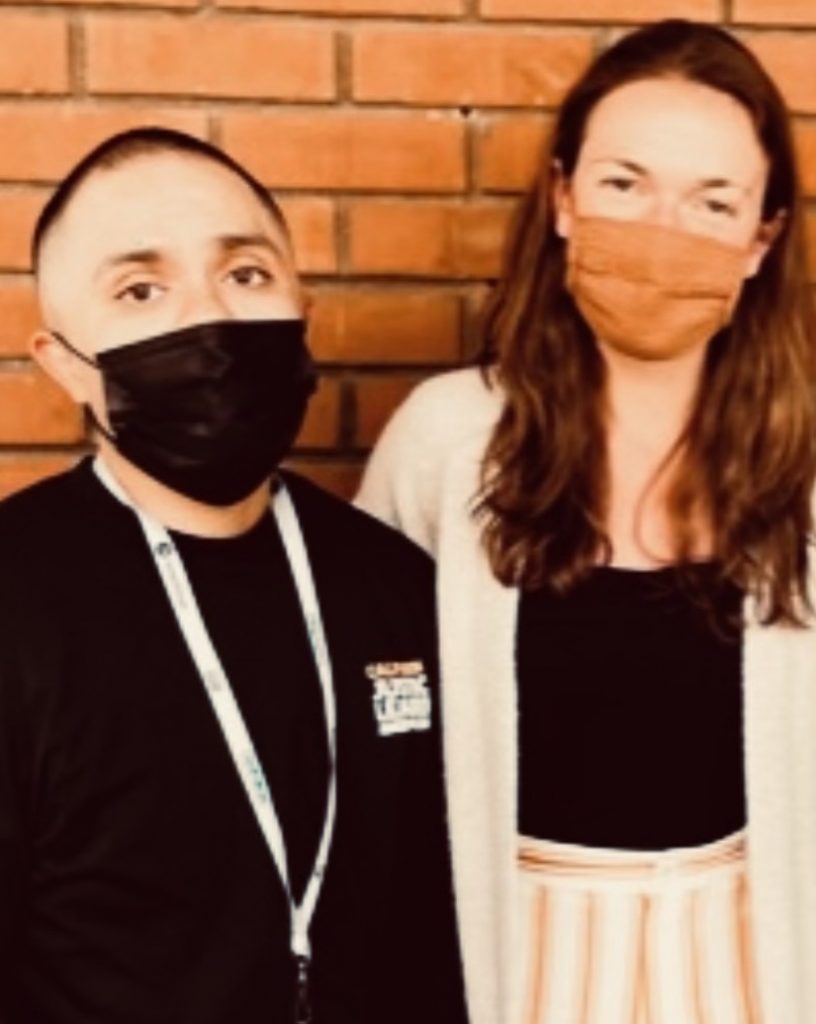 Now, in addition to his work at CJL, Coronel runs his own non-profit gang intervention program, and has become known as a local youth gang expert. He has worked as a consultant for the local public defender's office and for the community organization where he was placed, Focus Forward, and was voted in as a member of Fresno County's Juvenile Justice Coordinating Council.

Other participants have sustained success beyond their time with CJL.

According to Goss-Marr, CJL's Senior Program Manager, over 90 percent of participants have moved from the program to paid employment or educational opportunities.

Ten members from the first two CJL cohorts were offered full-time staff positions within the community-based organizations where they were first placed. Nine others were accepted into undergraduate or graduate programs. 
In addition to a regular stipend, CJL members receive an education award at the end of a year of service of a little more than $3,000. Those who have been with the program all three years, then, have available to them around $10,000 that they can use for higher education, including licensing programs.

During the first two years of operation, CJL retained more than 93 percent of participants for at least one year of service, and those participants helped nearly 200 young people prepare for reentry into their communities.

"AmeriCorps' partnership with California Justice Leaders showcases how a year of service can transform a community, benefiting both AmeriCorps members and the people they serve," said Sonali Nijhawan, AmeriCorps State and National director.

---
Featured image: Members of the California Justice Leaders program during Americorps Week in March 2021, via Impact Justice.