Probation Was Meant As An Alternative to Prison.  So What Went Wrong & How Can We Fix It? (A New Harvard Report Has Some Ideas)
The number of Americans on parole or probation can be "significantly" reduced without endangering public safety, a coalition of the country's leading community corrections executives, criminologists and advocates said Monday.
"Increasingly sophisticated research has shown that we can responsibly reduce probation and parole probations…to both significantly reduce the footprint of probation and parole and improve outcomes and public safety," declared a statement signed by 35 current and former community corrections executives along with 20 top advocacy organizations and a number of criminal justice thought leaders around the nation.
The statement was issued simultaneously with a blockbuster report published by the Executive Session on Community Corrections at Harvard University's Kennedy School that laid out a roadmap for slashing the number of people under probation supervision by 50 percent over the next decade.
The report said the American community corrections system, which was originally developed as an alternative to incarceration, has in fact become "one of the most significant drivers" of mass incarceration today.
More than four million Americans were serving probation sentences and another 850,000 were under parole supervision in 2014, the last year for which figures were available. That's nearly three times as many as the number of Americans behind bars. Some 42 percent of probationers were under supervision for misdemeanor infractions.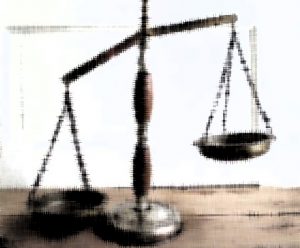 With community corrections deeply underfunded compared to other components of criminal justice, the system obtains much of its revenue from fees and fines from those on probation and parole, which in turn has created an additional burden for impoverished Americans who make up the largest portion of those in the system.
The result is "terrible" public policy, said the report, which was prepared by two former commissioners of New York City Probation, Michael P. Jacobson and Vincent Schiraldi; Reagan Daly, Research Director of the Institute for State and Local Governance at the City University of New York; and Emily Hotez, a Research Associate at the Institute.
The current system is "not only a poor use of scarce resources, (but) "contributes to a revolving door in which individuals who cannot meet (community supervision) obligations cycle back and forth between probation and incarceration without necessarily improving public safety," said the report.
The report authors cited New York City's successful efforts to reduce probation for all but the highest-risk individuals as a model for the rest of the country.
Using measures such as electronic monitoring, under which low-risk probationers check in at electronic kiosks rather than reporting to a probation officer, early discharge policies, and reducing probation terms, the adult probation population decreased from 68,000 in 1996 to 21,379 in 2014, the report said, citing official data.
Over roughly the same period, the city's violent crime rate declined by 57 percent and its jail and prison incarceration rate declined by 55 percent.
The research paper laid out a number of steps jurisdictions could take to reduce the numbers of those under community supervision, including:
*Street-level diversion programs by police
*Using "light-touch" alternatives to formal probation
*Legislation to reduce probation terms and allow for early discharge
Such measures would free up needed resources to focus on those high-risk individuals who require community supervision, the report said.
"Probation terms should be eliminated for certain low-risk individuals in favor of conditional discharges or informal, unsupervised probation, an option that already exists in many states and should be created where it does not exist," the report recommended.
Monday's supporting statement from the community corrections community was signed by a range of leading practitioners and activists from all sides of the political spectrum, including John Chisholm, Milwaukee District Attorney; Mark Holden, general counsel of Koch Industries; singer-songwriter John Legend; John Jay College President Karol Mason; and author Piper Kerman.
Download a .pdf of the full report, entitled "Less is More: How Reducing Probation Populations Can Improve Outcomes."
In a related report issued Monday, the Pew Public Safety Performance Project summarized reforms undertaken as part of a decade-long effort by the Justice Reinvestment Initiative (JRI), in which 36 states have enacted laws implementing research-based changes to their sentencing, release, oversight, and supervision policies.
The report looked at five approaches to reducing populations under community supervision: earned compliance credits, reduced probation terms, evidence-based practice requirements, graduated responses for violations, and limits on revocation sentences.
"Evaluations of these reforms in two states, Arizona and Missouri, indicate they are achieving their intended purposes," said the Pew report.
"After Missouri's 2012 Justice Reinvestment Act instituted a 30-for-30-day earned compliance credit policy for certain probationers and parolees, the state's supervised population fell by 20 percent (nearly 15,000 people)."
EDITOR'S NOTE: For more on this general topic read the Crime Report's related story, by Bruce Western and Vincent Schiraldi, about shrinking the nation's prisons by fixing probation and parole.
---
This story was originally published at The Crime Report.