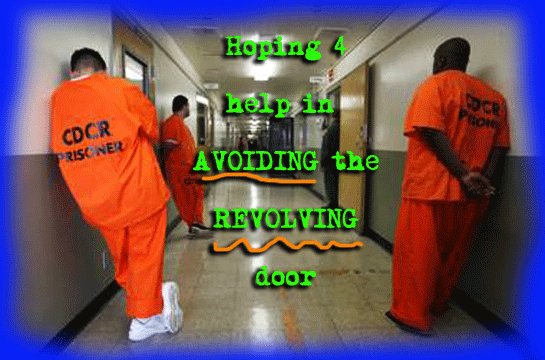 Earlier this month, the LA County Supervisors passed a motion authored by Supervisor Mark Ridley-Thomas that asked the county's Probation Department to come up with some ideas as to how Probation might improve the way it was handling the more than 5000 newly-released inmates that had been handed to LA County Probation for oversight as part of the new realignment strategy mandated by AB109.
One of the purposes of realignment—in addition to saving the state money— is to rethink the idea of prisoner reentry so that those released receive appropriate rehabilitative services to aid them in succeeding on the outside, rather than simply returning to prison. This means they were supposed to be enrolled in services such as mental health and substance abuse counseling, housing referrals and job training, and other programs of that nature.
Yet, according to reports, LA's Probation Department has thus far had a dismal record for actually getting the mandated services to those newly-released former prisoners who need them. In fact, since February, probation had reportedly only referred 60% of the former inmates that passed through its doors to services, of which only 15% actually have received treatment.
It was also noted that the Probation Department's intake "HUBs" to which a newly released prisoner must first report, weren't properly equipped to refer clients to many of the services necessary to begin with.
Since appropriate reentry programs and services have been shown to greatly improve an individual's chance to avoid the revolving door back to lock-up, the supervisors moved to direct Probation to come up with some solutions for the various problems outlined, and a goal-laden plan for bringing those solutions to fruition. Plus to help matters along, the motion provided a few suggested methods that Probation might explore.
Probation's response to the supervisors' request was posted on Tuesday night, and it isn't particularly heartening.
It mostly consists a list of reasons why nearly everything the supes asked them to do "isn't feasible"—-with few if any creative counter-solutions offered.
You can take a look for yourself here.
More on this as we have a chance to analyze it further.
---
NOTE: AN INMATE AT TWIN TOWERS JAIL DIED AFTER RECEIVING MEDICAL TREATMENT ON TUESDAY
The LA Times' Robert Lopez posted the story Tuesday night. Details are sketchy. Presumably we'll know more soon.