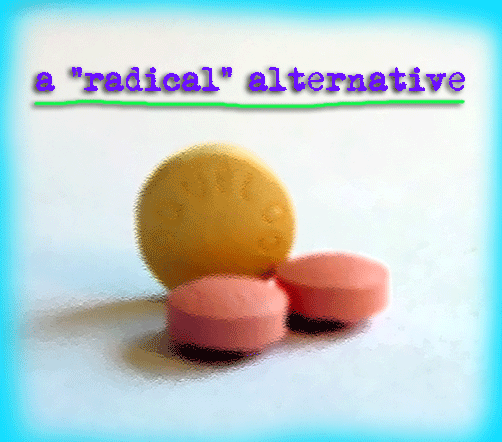 YOLANDA'S STORY: RESCUED BY A GROUP HOME DOCTOR WHO FOUND A DIFFERENT WAY TO TREAT TRAUMA
In August, September, and November, we linked to parts one, two, and three of Karen de Sá's powerful investigative series for the San Jose Mercury uncovering the alarming overuse of psychotropic medications to treat California's foster kids.
Part four introduces readers to Yolanda Vasquez, a former foster kid with a winning smile who was once so severely drugged by doctors, she almost lost the ability to talk, and functioned at the education level of a five-year-old at age thirteen.
Yolanda was eventually rescued by a therapist who wondered who Yolanda really was "under all the medicine," and psychiatrist who broke from the pack and helped Yolanda and other foster kids wean off of their psychotropic medication cocktails. Dr. Edmund Levin, resident psychiatrist at the Lincoln Child Center group home, began a trial of guiding the kids under his care through tapering off of their medications, of which they were often taking six or seven kinds at once.
When Yolanda emerged from the fog, nearly all of her learning and speech impairments began to fade with the drugs. And a majority of the other kids in Levin's small experiment, which cut medication use at Lincoln by 80%, had similarly positive results.
Here are some clips from the latest in de Sá's series:
Before Lincoln, Yolanda remembers taking 10 pills, morning, midday and at night. Levin's records showed over time she was on a mix of psychiatric drugs that would fill a medicine cabinet: three antipsychotics to help calm her. A mood stabilizer to even her out. A stimulant to help her concentrate. An anti-seizure medication and another drug to help treat the other drugs' side effects. And finally a drug to help her sleep. She remembers their sizes, shapes, colors and bitter taste.

And each pill had its own set of side effects. Yolanda gained weight and became so lethargic that she couldn't play basketball — the one thing that excited her through all her moves. She often fell asleep in class, even on field trips.

And when Yolanda was awake, she often was afraid. Like so many traumatized children, Yolanda not only felt invisible but constantly on edge, an emotional state clinicians describe as "fight or flight" mode.

[SNIP]

The tapering trials proceeded gradually, one medication at a time. All child care workers would have to agree to reduce medications in the case of every child. And drugs would be quickly added back if any serious problems arose.

Week by week, Levin eliminated one of Yolanda's medications, then watched her progress and carefully decided whether to reduce another. Within a couple of months, she was down to one drug — guanfacine, a hypertension medication used to treat attention-deficit disorder. Weeks later, she was done.

[SNIP]

But as Levin reduced Yolanda's medications, the breakthroughs slowly came — along with the trust. She started sharing some painful memories with Forster, dark moments about being abused, deep sadness about longing for family.

As the "sleepy, fuzzy weirdness" wore off, the more she opened up.

She laughed more, stayed awake in class and took on a new role caring for the younger kids at Lincoln. She finally learned to tell time by reading the clock on the wall in Forster's office.
---
FIRST-OF-ITS-KIND REHAB PROGRAM FOR CALIFORNIA FEMALE LIFERS
A new program at Central California Women's Facility in Chowchilla for women serving life in prison is giving graduates a better chance at winning parole. The comprehensive program helps women realize the impact of their actions, overcome addiction, build relationships, and more. The program is the first of its kind: no other program has received the recognition of the Board of Parole Hearings, and it's the first real state-funded effort at rehabilitating female lifers.
Sascha Khokha has more on the program for KQED's California Report. Take a listen to the full audio, but here's a clip from the accompanying story:
"Denial is real. It's very difficult to look at yourself, especially if you've done horrible things," says inmate Candace MacDonald, who is serving a life sentence for breaking into a 73-year-old man's home in Eureka and beating and smothering him to death in 1980.

She says she was high on methamphetamine when she committed the crime.

"Because of my addiction, I did things that I would never do. Then I hated the things I was doing, so I would do more drugs because I hated the things I was doing," she adds. "It's just a horrible cycle."

MacDonald is now 64 years old, and one of a number of senior citizen inmates who've spent most of their adult lives in prison. Some now use walkers or wheelchairs. She says in all her years here, this is the first program that's truly pushed her to work deeply on herself. It held a mirror to her, made her dig into painful truths.

"To be able to peel that away, and look deep down inside, and gain an understanding of what you have done, and how it affected all of the people around you," she says. "The ripple effect is incredible."

MacDonald has unsuccessfully presented her case before the parole board a number of times over the years, repeating the same testimony she gave at her trial. But after doing this program, she says, she was able to speak from her heart and truly admit her regret. Last week, the board recommended that she be released on parole.
---
AFTER A WRONGFUL CONVICTION, A STRUGGLE TO WIN COMPENSATION FROM THE STATE
Rafael Madrigal was convicted in 2000 of attempted murder and sentenced to 53-years-to-life in prison. The victim, who had been shot in the head during a drive-by, identified Madrigal in a photo lineup. Madrigal, a 25-year-old father of four with a good job, said he had never been in a gang, and had a time card indicating he had been at work during the shooting.
But neither cops nor jury bought his story, and he spent the next nine years in prison before an attorney convinced a judge Madrigal received inadequate legal defense. And now, five years later, despite strong evidence pointing to his innocence, Madrigal has received nothing in his fight for compensation, and has struggled to pick up where he left off before his wrongful conviction.
In California, exonerees receive far less than the guaranteed federal payment of $50,000 for every year behind bars. The yearly payment is capped at $36,500 (a far cry from Texas' $80,000), and the process is complex. As of 2013, only 11 of 132 exonerees from the year 2000 on, have actually received the money. (Note: late last year, Gov. Jerry Brown signed a bill that would make the process a bit easier.)
The LA Times' Molly Hennessy-Fiske has Madrigal's story, as well as a rundown of what it takes to receive compensation in California. Here's a clip:
Madrigal walked out of Chino State Prison on Oct. 6, 2009, with the clothes on his back and $187. He was free to return to the life he'd left behind nine years earlier.

Except it didn't exist.

Under a state law intended to compensate those wrongfully imprisoned for crimes they didn't commit, Madrigal appeared to qualify for $281,700 from the state of California.

In the five years since his release, he has argued his case before a state hearing officer and a state compensation board. But though a federal judge found "compelling evidence" that he was "actually innocent," Madrigal has been paid nothing.

The Los Angeles Times has documented dozens of cases nationwide in which people convicted and later cleared by DNA or new evidence never received state compensation. Some — especially the low-income minorities who make up a large share of the wrongfully imprisoned — never file a claim because they can't afford a lawyer or find one willing to take the case.

"They just opened the door and said, 'Hey, walk away!'" said Madrigal, 39. "I didn't have much when I went in. But I had what I had, and that little bit that I did have was all taken from me."

[SNIP]

"If someone gets paroled, they get … food vouchers, clothing vouchers, benefits, even places to live. But for someone who gets exonerated, they just throw you on the street and don't even give you an apology," said Dwayne Provience, 41, who spent nearly a decade in prison before his murder conviction in Detroit was overturned in 2010. The city rejected his bid for compensation and then declared bankruptcy; Provience now works two jobs to support his four children.

[SNIP]

A 2012 survey by a researcher at the State University of New York at Albany found that California pays less than many other states and provides fewer services.

Since 1981, the earliest year with records available, the three-member board that decides compensation claims in California has denied 59 and granted 22, awarding payments of about $6.2 million.

A decade ago, President George W. Bush signed the Innocence Protection Act, which guarantees those exonerated of federal crimes $50,000 for every year they spent in prison, $100,000 for each year on death row.
---
WLA'S CELESTE FREMON TO BE ON KPFK'S DEADLINE LA
WLA's editor, Celeste Fremon, will be discussing oversight of Los Angeles Sheriff's Department on KPFK's Deadline LA with hosts Barbara Osborn and Howard Blume, today (Monday), at 3:00p.m.
If you don't catch it live (on 90.7 FM), you can find the episode in the archives, here.