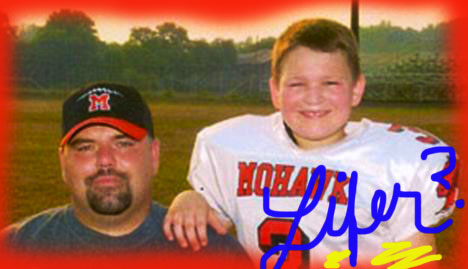 A 12-year-old Pennsylvania boy is to be tried for the murder of his soon-to-be stepmother and her unborn child. He was 11 at the time of the shooting. The judge who ordered the adult proceedings says that the boy, Justin Brown, has no remorse thus is unlikely to be rehabilitated.
If he is found to be guilty, he will face a mandatory life sentence without parole, and will be the youngest person in the nation serving life.
Although, according to the judge's written ruling, evidence certainly seems to point straight to the boy for the murder, Justine Brown has insisted from the beginning that he did not kill the pregnant mother of two, Kenzie Houk.
Justine's father said that his fiance had recently been threatened by an embittered old boyfriend.
Here are clips from the Pittsburgh Post-Gazette
At the heart of the judge's decision was Jordan's refusal to take responsibility for the crime, which both Dr. Heilbrun [the defense psychiatrist] and prosecution psychiatrist John S. O'Brien II, testified is necessary for rehabilitation. The law, however, does not require a confession to move a case to juvenile court.

Dr. O'Brien said it is unlikely the boy will ever admit guilt, "thus making the prospects of rehabilitation within the confines of the juvenile court jurisdiction likely to be unsuccessful," the judge wrote.
Here's the judge's opinion.
The Post-Gazette later reported that some experts were startled by the judge's decision.
"I am shocked," said Jeffrey Shook, a professor of social work at the University of Pittsburgh and an expert on the juvenile justice system. "We know a lot about young people and how they're different, and to treat someone who is 11 at the time of their offense as an adult really rejects a lot of what we know about adolescent brain development."

Laurence Steinberg, a developmental psychologist at Temple University in Philadelphia and expert on adolescent behavior and brain biology, said "the idea of taking a child this age and locking them up for life is pretty repugnant. What he (allegedly) did is repugnant also. But the heinousness of the crime does not make him an adult."
The trial will likely take place in May.