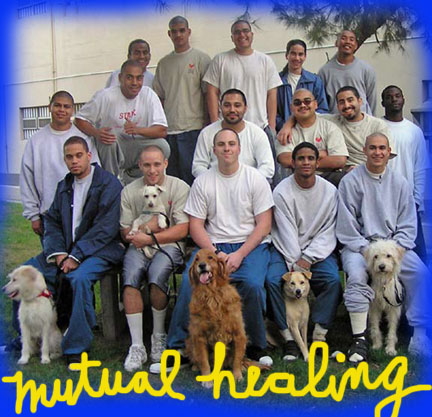 NOTE: For the rest of the Thanksgiving week, there'll be light posting for purposes of shopping, cooking, eating, (exercising after eating) loved-one hugging and puppy patting.
---
CALIFORNIA DEPARTMENT OF CORRECTIONS ISSUES ITS ANNUAL REPORT AND TECHNICAL VIOLATIONS OF PAROLE, ONCE AGAIN LEADS THE WAY IN WHY PEOPLE END UP BEHIND BARS EVERY YEAR
You can access a copy of the CDCR report and look at all those nice pie charts yourself.
Once again, the largest group of admissions to California prisons in 2009—66,185 people—was made up of parolees who had violated the technical terms of their parole, but who had committed no new crime. When it came to parolees committing new crimes, the number drops to 18,594.
And here's another curious set of stats:
When the CDCR looked at who was most likely to go back to prison based on their original commitment offense (the crime that landed them in prison in the first place), the top of the heap when it comes to return guests are those who…..jacked cars. It seems that California car thieves not only keep thieving, they evidently keep getting caught.
Among the other top offenses that predict returners: receiving stolen property, hashish possession (Really??? Hashish? Um, why hashish?) and petty theft with a prior.
---
CALIFORNIA STARTS CUTTING PRISON WASTE AND NOBODY NOTICES
The Ventura County Star has the story.
Here's a clip that explains:
….That move came when lame-duck Gov. Arnold Schwarzenegger signed a bill called SB 1399, which may be only a start in cutting out some of the wasteful rules and practices of the state's prison system.

In a day of budget deficits amounting to $25 billion or more, the $100 million a year or so in eventual savings here may not seem like much. But this measure can lead to much more.

Authored by Democratic state Sen. Mark Leno of San Francisco, the new law will allow medical paroles for convicts so disabled they cannot possibly pose any public danger — except to the public pocketbook. The law specifically excludes parole for criminals with death sentences or those serving life without possibility of parole.

Nor will this measure allow financially-pressed wardens to release prisoners willy-nilly. The chief physician of any prison where a disabled convict is confined would have to OK parole and that decision would then need to be verified by the state Parole Board.

So there's plenty of concern for public safety in this cost-cutting measure, which should see at least 32 prisoners turned out of prison hospitals or other nearby medical facilities by the middle of next year. More will follow.

"Taxpayers should not be forced to bear the high cost of caring for prisoners who no longer threaten public safety," Leno said in one legislative hearing. "Rather than continue wasting millions incarcerating these individuals, we could use the funds to keep our schoolteachers employed."
---
60% TO 80% OF CALIFORNIA'S NEW PAROLEES WILL BE OUT OF WORK A YEAR AFTER RELEASE, SAYS NEW REPORT. WHAT TO DO?
Berkely's Center for Criminal Justice has just released a report that tells us that 60% to 80% of the tens of thousands of California residents who will be paroled from prison this year will be out of work a year later.
Fortunately, the report also looks at how we can better help parolees succeed in the job market after release—for our well being as well as theirs.
Among their suggestions are to emphasize skill development while men and women are locked up. (Duh! It saves money and heartache in the long run, people)
Most prisoners are less educated than the general public and have fewer marketable skills. Adult basic education, secondary education, and vocational training programs have proven effective if well-designed and led by properly trained staff, according to the report. Recommendations include:

* Remove barriers to educational and training programs in prisons and jails to allow more individuals to participate. Only 16% of prisoners are accepted into these programs; 23,000 are on a waiting list.

* Include both classroom learning and actual work experience to help prisoners transition from cell blocks to communities.

* Monitor and track the performance of state-funded education and training programs.
The Berkeley report has a whole section on job creation too.
---
MUTUAL HEALING
The photo above is from one of the Pups and Wards programs (PAWS), which allows So Cal juvenile offenders to rehabilitated rescue dogs that are just short of being euthanized, readying the critters for adoption.
Here's an article from earlier in the fall from the OC Register about the program.

UPDATE:
EVEN THE OC REGISTER IS ADMITTING THAT, ABSENT A FORCE MAJEURE, IT'S LIKELY STATISTICALLY IMPOSSIBLE FOR COOLEY TO BEAT HARRIS NOW