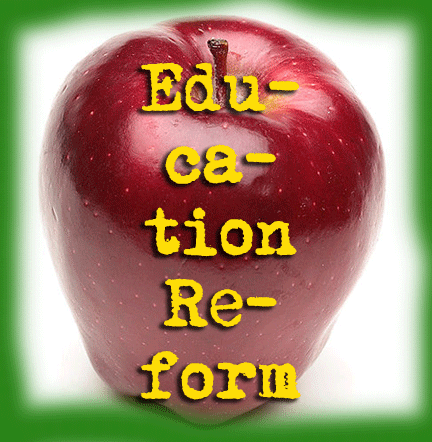 LAUSD HAS HIGHEST CHARTER SCHOOL ENROLLMENT IN THE NATION
The Los Angeles Unified School district, which is the 2nd largest school system in America, now boasts more students in charter schools than any other district in the U.S. Whether that is a good thing or not, depends on whom you ask.
John Fensterwald of Ed Source has the story about our newly acquired Number 1 status. Here's a clip:
More students from Los Angeles Unified attend charter schools than from any other district in America – by far. The 98,576 students who enrolled in charters last year, up a significant 24 percent from 2010-11, were more than double the 48,057 students from New York City, the nation's largest district and number two in charter attendance. Nearly one out of seven LAUSD students now attend charters.

The annual report by the National Alliance for Public Charter Schools found that 2 million students – nearly 5 percent of the nation's public school population – enrolled in charters last year, with 610,000 on waiting lists. In seven districts, more than 30 percent of students attend charters, led by post-Katrina New Orleans, where three-quarters of students are in charters, and Detroit and Washington, D.C., both with 41 percent of students in charters. The numbers do not include students enrolled in online charters.
And there's this from Joy Resmovits at the Huffington Post, who looks at the pros and cons of fast grown of charters.
---
SCHOOL BOARD VOTES DOWN AN ATTEMPT TO SLOW CHARTER GROWTH
A decade ago, the LAUSD board seemed to barely tolerate charters. But things have changed. On Tuesday, one district board member, Steve Zimmer, supported a resolution that would have limited the growth of charter schools. At first, the rest of the board tried to talk Zimmer out of the resolution then, failing that, they voted the resolution down, as Barbara Jones of the Daily News reports:
Following a flood of protests from parents and charter supporters, the Los Angeles Unified board on Tuesday soundly rejected a resolution seeking a voluntary moratorium on new charter applications while a strategic plan is developed to better govern their explosive growth.

Board member Steve Zimmer said he saw the need for an in-depth study of the district's charter system, which now educates some 110,000 students and has thousands more on waiting lists. He wanted to monitor how well charter schools are educating students and ways to share methods for closing the achievement gap and boosting parental involvement.

"The milestone of 100,000 is a moment in which we should step back and reflect on what is working in our role as (charter) operator and what isn't," he said. "We need to have a real strategy and a real plan."

But parents and charter supporters saw his resolution as a challenge to their right to choose the appropriate school for their child, with speakers sharing personal stories of how charters had changed their lives.
---
MEET DIANE RAVICH, THE COUNTRY'S LEADING WARRIOR VALKYRIE OPPOSING THE CHARTER MOVEMENT
The nation's most vociferous critic of charter schools and much of the school reform movement is the former Sec. of Education under George W. Bush, Diane Ravich who, at 74, is possessed of enough energy to light several medium sized cities, and is, in general, a force to be reckoned with. She drives school reformers crazy (a perspective we at WLA often share), but it is unwise to ignore all she has to say. Her prolific tweets alone are a must follow for those interested in U.S. education policy.
The November 19 issue of the New Yorker features a profile of Ravich by David Denby, which is unfortunately hidden behind a paywall. But if education policy is of interest to you, make a point of getting your hands on this story. Here's a big clip from the abstract:
…Since the publication, in 2010, of her book "The Death and Life of the Great American School System: How Testing and Choice Are Undermining Education," she has barnstormed across the country giving speeches berating the reform movement, which, in addition to test-based "accountability," also supports school choice and charter schools (public institutions that often receive substantial private funding and are free from many regulations, such as hiring union teachers in states that require it), and which she calls a "privatization" movement. The reform movement has the support of President Obama and his Education Secretary, Arne Duncan; it is also championed by the Republican Party; by many governors, mayors, and schools chancellors; and by a variety of wealthy entrepreneurs and fund managers, including Bill Gates, Mark Zuckerberg, and Whitney Tilson.

It has changed educational thinking in states such as Florida, Wisconsin, and Louisiana, and in cities such as Washington, D.C., New York, Los Angeles, and Chicago. Ravitch argues that the reform movement is driven by an exaggerated negative critique of the schools, and that it is mistakenly imposing a free-market ethos of competition on an institution that, if it is to function well, requires coöperation, sharing, and mentoring.

Before she opposed the reform movement, Ravitch advocated for it: for years, she supported many reform goals, but now that the ideas she championed have taken effect she is dismayed by the results and has disavowed her previous positions. Her disillusionment has been slow and painful and has ended some old friendships. Today, Karen Lewis, the president of the Chicago Teachers Union, describes Ravitch as "the intellectual leader—and the intellectual soul—of the resistance to reform."
---
LA SCHOOL REFORMERS' NEWEST DREAM GIRL
Steve Zimmer, the very board member whose charter moratorium resolution was just voted down, is being challenged for his school board seat by a mother of school age kids whom the LA school reform movement sees as their ideal change agent/candidate.
The LA Weekly's Hillel Aron has the story Here's a clip;
Steve Zimmer is a man without a country. Parents at school board meetings wear T-shirts that read, "SHAME ON YOU, MR. ZIMMER." Union officials make wisecracks when he speaks. Preventing the Westside school board member's re-election to the powerful Los Angeles Unified School Board in March is one of the top priorities for a group of well-funded activists, often dubbed reformers, who want additional charter schools and tougher teacher evaluations in which the students' achievements — i.e., test scores — are taken into account.

"This is a seat that, on the natural, should be a reform seat," says Parent Revolution founder Ben Austin, a Westsider in the reform camp who nearly ran for it in 2009. "Parents in this district are desperate for transformative change in our schools."

Austin and others searched far and wide for the perfect candidate to represent the city's most highly educated households, and they think they've found her.

Her name is Kate Anderson, a 40-year-old mother of twins, a former UCLA student-body president, former Congressional staffer to Henry Waxman and Jane Harman, and former corporate lawyer for heavyweight firm Munger, Tolles & Olson.

She's also perfect as a challenger to a sitting politician for another reason — she's no neophyte, having run for the Assembly in 2010. She lost the Democratic primary to current Assemblywoman Betsy Butler but impressed veteran politicos by raising nearly $400,000 her first time out the gate. Anderson sits on the board of the Mar Vista Community Council, and serves as Los Angeles director for Children Now, an influential advocacy group focused on early childhood education and child health.

"She has intellect, political experience and the perspective of being mom," Austin says. "But at end of the day, it takes courage to stand up for kids. There are very powerful forces that push very hard."
Do read the rest of Aron's story, which is smart, informative and lively. For instance there is this about the emotional tenor of the district's school board meetings:
In stark contrast to the backslapping, kumbaya-singing Los Angeles City Council — whose 15 members vote unanimously 99 percent of the time and almost never hold a hot debate in public view — the LAUSD school board is a veritable hyena's cage.

Board members yell, roll their eyes and make poorly veiled accusations about one another. Two members have called the body dysfunctional. Yet the seven take their work seriously. The acrimony is as much a function of the tough decisions they're forced into as it is the forces pushing them.
(Hillel Aron also writes for the LA SCHOOL REPORT, which tips us to a lot of good ed stories, including some of the above.)
---
Photo courtesy of Hugowolf at Wikimedia Commons.