The growth of mass incarceration in communities across America during the 1980's and 1990's was, logically enough, accompanied by a boom in jail and prison construction.
More recently, however, with crime generally remaining at half of what it was in the 1980s, the movement toward reforming the nation's lock'm-up trend has led to less in the way of energetic prison building.
In the last decade, prison populations have declined by about 10 percent. Racial disparities in the prison population, while far from solved, have also fallen due to various reforms.
Furthermore, the conclusion that mass incarceration is a mistake has come from both sides of the political aisle.  Conservative and progressive lawmakers have gradually noticed that locking-up large numbers of people is very expensive, and not really the most effective way to fight crime, notes James Cullen, writing for the Brennen Insitute of Justice.
Yet, while these changes in attitude may have slowed the prison-building boom, according to a new report by the Vera Institute of Justice, county jails are a different matter.  The report, called Broken Ground, notes that, despite news reports about the decline of jail populations throughout the country, hundreds of America's small cities and towns, and some large cities have, nevertheless, broken ground on new and larger jails.
There have also been some notable gestures toward reform in many of the nation's biggest cities, including the much-written-about movements to close Rikers Island in New York City, to tear down Men's Central jail in Los Angeles, to close the infamous "Workhouse" in St. Louis, and to repurpose Atlanta's City Detention Center, each of which have challenged elected officials to eliminate jail beds and invest instead in communities. Yet, as we've seen in Los Angeles and New York, such commitments to change are…complicated.
The result is, reforms notwithstanding, across the nation, new jail beds somehow have continued to be added every year, each of them a hugely expensive investment for local governments—especially in an era of falling crime rates.
As jails grew more overcrowded, concerns about safety and conditions, especially in old or out-of-date facilities, have driven many counties to build larger jails.
Another factor, according to the report, is the fact that, behind the scenes the organizations and individuals that stand to benefit monetarily from jail expansion often successfully build support for these projects using the justifications that most resonate with the community—-whether those justifications are economic development, safety, better jail conditions, or better treatment for substance use and mental health. In many counties, decision-makers and the consultants they hire simply take for granted that a larger jail is needed, with few informed questions asked.
To find out more specifically why this was happening, Vera decided to do some research, looking at scores of counties that "considered or pursued jail expansion between 2000 and 2019."
Of those municipalities, they chose a sample of 77 counties in 31 states and conducted secondary research by delving into media reports, jail litigation cases, academic papers, and government documents such as commissioned studies examining the need for a jurisdiction's local jail, to find out why each county was building, and to then look at what trends this jail building boom suggested.
Of the counties in the sample, the majority ultimately built a jail or were in the process of construction as of September 2019.
---
Numbers, mental health, and money
In studying their sample counties, Vera identified three major, often coexisting, arguments that county officials most frequently made in order to gather public support of jail expansion.
1. First, when crime is down, but jail populations are up, in a lot of areas of the country, one of the main reasons for the rise in jailhouse guests is an over-reliance on money bail, leading to a rise in pretrial populations, which has translated into overcrowded jails.
Thus, according to Vera's examinations, as jail populations have exceeded capacity, county policymakers too often have turned to jail expansion, rather than trying to find out whether or not all those people really need to be in the county's jail for reasons of public safety.
Certainly, in a percentage of cases, people are being held in jail, pre-trial, for reasons of public safety. But in the majority, they are held because they can't afford the bail, or the irrecoverable fee one has to pay the bondsman. Logically, those who can afford the fee aren't any less of a safety threat. They just have more money.
Yet, for many officials, it is far easier to continue to please the rich, powerful, and politically active private bail industry, than it is to critically examine the money bail system in their county.
As a consequence, more often than not, Vera found these counties instead began hiring architects and consultants to provide population projections, each of which inevitably validated the decision to build.
In some cases, decision-makers also argued, correctly, that replacing older facilities would provide safer living and working conditions for the increasing numbers of people residing or working in their jail. Sometimes this was done "under pressure from courts or state oversight agencies," the report noted. Yet, replacing older facilities, almost always meant larger jails.
2. The high need for mental health care, behavioral health treatment, and primary care among people in jail was another one of the most common reasons to justify new jail construction.
Even if crime is down, the lack of community treatment for people who have histories of substance abuse, various mental problems, and other vulnerabilities, has meant that jails have become de facto treatment centers when these vulnerable populations run afoul of the law.
Vera points to Los Angeles as an example of this principle writ large, where those in jail who need mental health services are staying for longer periods of time than those who do not require such services. These same populations also end up landing in jail for a series of short stays, according to Vera. They are likely to return since, in jail, the conditions that underlie their lawbreaking are rarely solved.
Perversely, this allows county policymakers to make the reformist-sounding argument that a new, larger jail is urgently needed in order to create or expand services for these populations.
Yet, however well-intentioned jail expansion may be, writes Vera, the isolating experience of confinement in a detention facility, the primary aim of which remains control, surveillance, and punishment, will still be traumatic for people, intrinsically limiting the rehabilitative potential of a jail's new treatment capacity.
3. The third big reason for jail building in some counties turned out to be, not surprisingly,  a financial incentive, according to the Vera report.
When they are struggling with overcrowded jails, some counties wind up paying jails in neighboring jurisdictions to house some of their overflow population. So to stop this onerous rent-paying, rather than first trying to see if there are appropriate ways to solve the rent problem by dropping their jail populations, many counties decide to build, with the idea that, in addition to doing away with paying rent, the counties could themselves create a source of income by renting out their new jail beds for a fee to neighboring counties, the state prison system, or the feds, for immigration detainees.
---
So what are the alternatives?
All of the above notwithstanding, Vera found that not everyone bought into the jail building habit.
In Pima County, Arizona, for example, county policymakers instead put money into supporting people with mental illnesses, providing early screenings and treatment instead of housing them in the local jail. Their coordinated policy changes resulted in a 15 percent drop in the jail population within one year, which also is anticipated to produce savings to the county by closing a number of housing units in the jail.
In a similar vein, recognizing that too many people with mental illnesses were
cycling through its county jail, Miami-Dade County, Florida, which has generally been ahead of the curve when it comes to diversion, founded the Criminal Mental Health Project, to reroute this population away from incarceration and toward community-based treatment.
New Mexico took another path. In 2016, New Mexico voters approved a constitutional amendment, which states that people who are neither a danger to the community nor a flight risk cannot be detained pretrial solely because they are too poor to post bail. After its implementation, according to Vera, the number of people who were granted bail, but held in custody because they couldn't pay it, fell from 402 in January 2017 to 66 in May 2018, at Bernalillo Metropolitan Detention Center, the state's largest jail.
Vera also has a list of other forward-looking examples.
In short, according to the Vera report, while many municipalities are slow to let go of the jail building boom, a growing number of counties "view the assumption of perpetual growth with suspicion."
So, instead of building larger jails, they are renovating older facilities, while maintaining smaller jail populations, "and voting down proposals to build bigger."
They are also, like Los Angeles, looking for ways to invest in community-based treatment services, rather than locating such services within a jail expansion project.
In Los Angeles, writes Vera, "community activists and leaders alike have expressed hopes" that after implementing certain new policy options, "the 'dungeon-like' 1963 Men's Central facility can be closed entirely, rather than replaced."
By pushing back against the cycle of construction, according to the Vera report, counties can "save money, hold fewer of their community members behind bars, and dedicate more resources to evidence-based practices that more effectively ensure community safety."
So, yes, there are municipalities that are breaking new ground, according to Vera.
"It's a model all of America's counties should consider."
---
The graphic above is via the Vera Institute of Justice.
---
---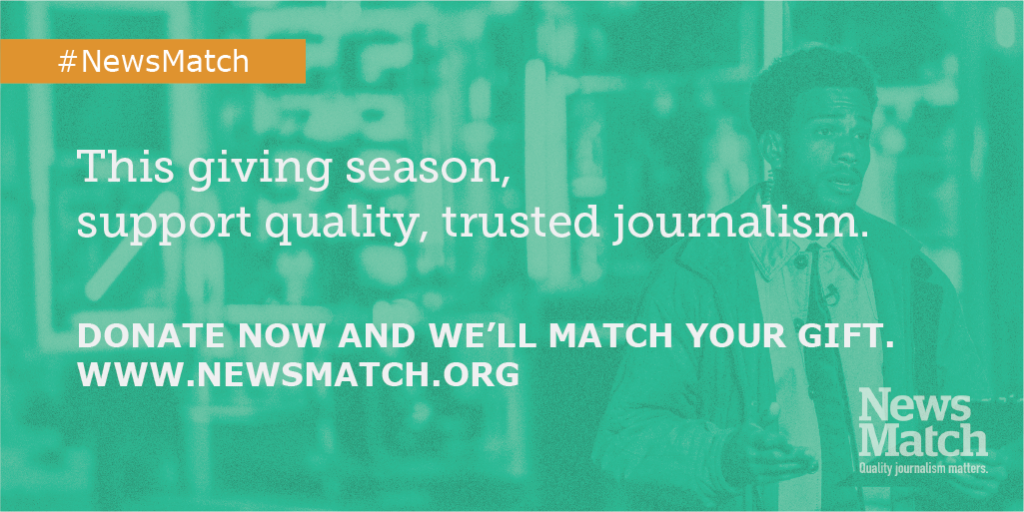 Hey, wonderful readers,
As we continue daily to probe critical stories that would otherwise be ignored, we have made, and continue to make, a measurable difference in the world of justice and justice reporting.
Now we are asking for your help to continue this crucial work.
AND if you donate between now and December 31, NEWSMATCH will double whatever you give up to $1000.
Anything you give, large or small, will make a difference.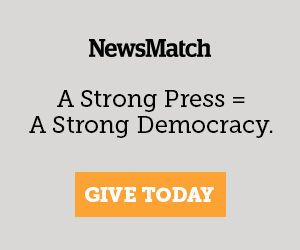 Your donation is, of course, tax-deductible.