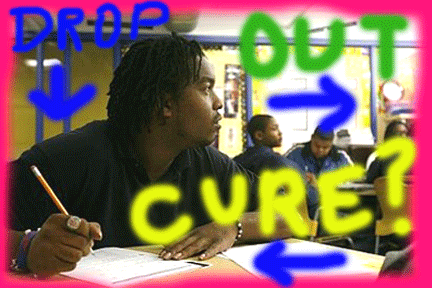 The best LA-based education drama of this past year has been the proposed—and now LAUSD school board approved— charter conversion of Locke High School by Steve Barr and Green Dot. A big part of the drama was the fact that LA's teacher's union, UTLA, did their best to derail the whole thing.
Now theres a related drama taking place on the east coast, where Green Dot wants to open a new charter school in the South Bronx. But this time UFT—the local union that represents New York City's 110,000 public school teachers—has chosen to enthusiastically partner with Green Dot in the endeavor, instead of opposing it.
This past Friday, UTF and Green Dot announced in an joint press release that they'd cleared the second of three necessary hurdles when the State University of New York Board of Trustees approved the plan for the new school, which will begin with 100 9th graders, and eventually grow to 500 students, with no more than 25 kids in a classroom.
The last hurdle is the approval of the State Board of Regents.
According to UTF, this is the first such union/charter partnership in the nation.
So why can't LA's union and Green Dot forge their own cooperative bond?
Such questions are made more…..piquant....by the fact that the Green Dot/UTF announcement happened coincidentally to coincided with the release of a new national drop out data analysis conducted by Johns Hopkins for The Associated Press. It seems that Johns Hopkins decnstructed U.S. Education Department figures and came up to the discouraging conclusion that 1 out of every 10 American public high schools can be labeled a "Drop-Out Factory."
Congress is hoping to address the nation's drop out problem by tweaking the wildly flawed No Child Left Behind law to include accountability for drop out rates. (Since, as it stands now, NCLB "creates a perverse incentive," as the AP puts it, for schools to encourage low-performing kids to drop out so they won't bring down a school's scores, some change might be in order.)
Did I mention that Green Dot's existing LA schools have very low drop out rates and high graduation rates?
Consider it mentioned.
(AP Photo/Jacquelyn Martin)