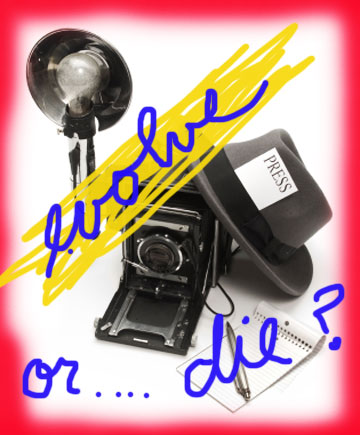 The podcast for the special Christmas Day, 1-hour broadcast of KPFK's Deadline LA has been posted.
As I mentioned before, the subject up for discussion was the future of journalism: What lies ahead? And what is important to preserve from the models of so-called legacy media?
And a lively discussion it was.
In addition to hosts Barbara Osborn and Howard Blume those on air were:
1. Michael Schudson, a Columbia School of Journalism professor who, together with the former managing editor of the Washington Post, Leonard Downie, Jr., has recently published a report about a particular aspect of the future of journalism, which has caused a big stir (and a certain amount of shouting) among those who are obsessive thinking, talking, posting and tweeting about such things.
2. Victor Valle, a Cal Poly professor of journalism and ethnic studies, who is also a former Pulitzer winning reporter. Valle had some provocative opinions about the flaws and blind spots inherent in even some of the best of conventional journalism, as it has been practiced in the last several decades.
3. To round out the threesome there was….um…me.
I finally listened to the show myself yesterday. And I suspect (and hope), you'll find that our looping interweave of speculation and opinions will stimulate some of your own.
(If you come up with any ideas you're willing to share with the rest of us—please do!)