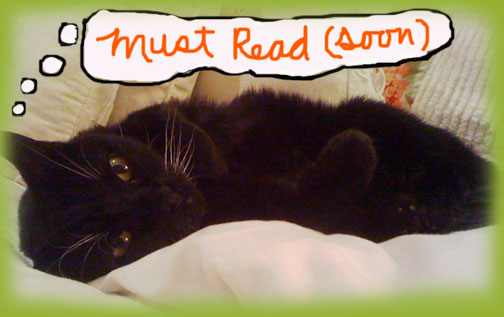 TO THE MEDIA ABOUT THE PERCEIVED "RISKS" OF JON STEWART'S RALLY FOR SANITY: OH SHUT UP AND STOP EMBARRASSING YOURSELVES!
A surprising number of media types are going through bouts of preposterously irrational tisk-tisking over the Stewart/Cobert rallies taking place this weekend.
I mean, seriously, guys, WTF???
Here's what Politico opined on Thursday:
Stewart will navigate two sets of risks Saturday: He will, a handwringing legion of journalists and bloggers worry, cross the once-bright line from commentary to political participation, and find himself stranded, unable to return.

And he could — television industry analysts say — alienate portions of an audience for his show that isn't as polarized as that of the real cable news shows, with viewers divided starkly left and right.
Right. You wish.
Writers at the Washington Post are in a particular frenzy.
Earlier in the week, the Wa Po's Carlos Lozada pleaded with Stewart to cancel the rally.
Two days later, the Post's Op-Ed columnist, Anne Applebaum, went further.
I don't know about you, but my heart sank when I read about Jon Stewart's Million Moderate March, planned for the Mall next weekend. My heart sank further when I learned that liberal groups, lacking any better ideas, have decided to take this endeavor seriously.
But that wasn't enough. WaPo staff writer, Paul Farhi, still had to have his say in a story titled, in all seriousness: Just Who Does Jon Stewart Think He Is?
(Geeze. The Washington Post staff cafeteria must be a slap-happy-romp of a place in which to hang out lately. Would you like a side of mouth-frothing envy with your overcooked Bitterness Burger, sir?)
Ryan Kearney at TBD has a pretty good round-up of all the idiocy—and a decent analysis of what is causing it.
---
PRISON ECONOMICS HELPS FUEL AZ'S SB 1070
This NPR story by Laura Sullivan speaks for itself. Here's the opening:
Last year, two men showed up in Benson, Ariz., a small desert town 60 miles from the Mexico border, offering a deal.

Glenn Nichols, the Benson city manager, remembers the pitch.

"The gentleman that's the main thrust of this thing has a huge turquoise ring on his finger," Nichols said. "He's a great big huge guy and I equated him to a car salesman."

What he was selling was a prison for women and children who were illegal immigrants.

"They talk [about] how positive this was going to be for the community," Nichols said, "the amount of money that we would realize from each prisoner on a daily rate."

But Nichols wasn't buying. He asked them how would they possibly keep a prison full for years — decades even — with illegal immigrants?

"They talked like they didn't have any doubt they could fill it," Nichols said.

That's because prison companies like this one had a plan — a new business model to lock up illegal immigrants. And the plan became Arizona's immigration law….
---
LAPD OFFICERS TO BE PULLED OFF STREET AND ASSIGNED JAIL DUTY
It was announced on Thursday that 83 LAPD officers will be reassigned from street duty to instead work at the new and long-vacant Men's Detention Center, reports the LA Times' Joel Rubin.
The police union is not pleased and it's hard not to see their point.

Here's a clip from their blogpost on the matter:
In 2002, Los Angeles voters approved Proposition Q, a citywide public safety bond measure to fund the construction of 11 new police facilities and the renovation of 12 police stations. One of the facilities, constructed at a cost of $85 million, is the five-floor, 172,000-square-foot Metropolitan Detention Center (MDC). Voters who approved Prop Q had a reasonable expectation that upon completion, this state-of-the-art jail would be fully utilized for its intended purpose.

Four years later, the City enacted higher trash fees in order to add 1,000 officers to the LAPD and bring the force's numbers to 10,000. Again, residents had a reasonable expectation that the money would go toward its intended purpose, the hiring of police officers to provide increased community protection.

So in 2010, where do we stand? The $85 million MDC sits vacant—unused because there simply aren't enough civilian detention officers in the ranks to staff it. In the meantime, to avoid overtime pay, hundreds of police officers are placed on forced days off instead of filling vacancies in patrols. This happens on a daily basis. At the same time, a drastic reduction in the civilian workforce has resulted in hundreds of sworn officers being taken off the streets and put into offices where they perform administrative and support functions at nearly twice the cost of a civilian employee…..
There's more, so read on.
---
LA'S DCFS CLOSED CASE ON LITTLE BOY LATER TORTURED IN SAN BERNARDINO
The LA Times Garrett Therolf has turned up yet another case of horrifying incompetence on the part of an LA County social worker.
By the time the 5-year-old boy was rescued from a dark closet in San Bernardino County last year, much of his body had been burned by a glue gun and hot spoons. Johnny had been starved and sodomized, taunted and punched, forced to eat soap and crouch motionless in corners.

Child welfare officials across the county line, in Los Angeles, might have spared him this. More than a year earlier, they had dismissed allegations that he had been abused as unfounded and determined that the "child [was] not at risk."

A recent internal review by the L.A. County Department of Children and Family Services concluded the finding was wrong — the result of a shallow inquiry in which the agency misjudged what little information it collected, according to records reviewed by The Times.
One is left speechless.
But here's the thing: At one end of the spectrum you have horrors like this one. At the other end, you have kids who should absolutely positively not be taken away from their parents, but are—and suffer dreadfully for it—because somebody decides that it's a swell idea to yank them. I've seen it happen repeatedly. Frankly, in most of the latter cases, law enforcement is involved and the entry of DCFS has to do with someone in the household—not necessarily the parent— being arrested on a drug charge. No abuse or neglect required.
Will someone at the County please explain this insane discrepancy? I would find it helpful.
---
PROP 19: THE JEWISH VOTE
Kevin Roderick at LA Observed writes about the Jewish Journal's cover story exploring the Jewish perspective of the marijuana initiative.
---
WHITMAN WHIPLASH: "DEPORT NICKY, I SAY!"
After telling Latino voters, over the last couple of days, how "with" them on immigration issues like AZ's SB 1070 she was (hoping that her conservative voters don't speak Spanish), Meg Whitman has seen zero movement in her direction among Latinos in the polls.
Perhaps as a consequence, her newest move was a quick see-saw in the exact opposite direction when she told Greta van Susteren on Wednesday night that her former housekeeper of nine years, Nicky Diaz Santillan, should be deported. The San Jose Mercury News reports.
"It breaks my heart, but she should be deported because she forged documents and she lied about her immigration status," Whitman said.

"The law's the law and we live in a rule of law, it's important."
NOTE TO MEG: Multiple personality disorder is not generally considered an attractive attribute in a candidate for higher office.