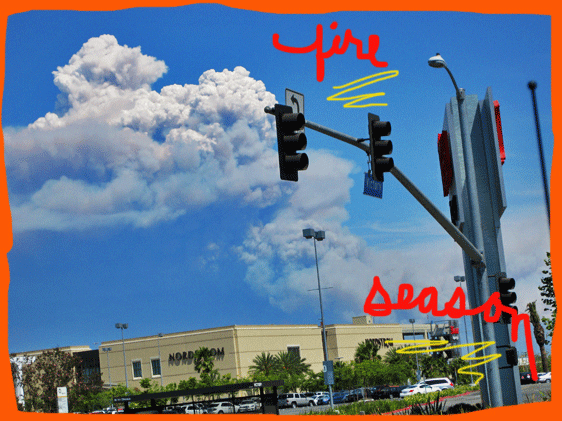 View on Saturday at 1:40 p.m. from Topanga Canyon Blvd. looking toward the La Canada Flintridge fire, known as the Station Fire.
Even from a distance, the smoke roiled in explosive billows, like an angry and malign ghost—signaling that the fire was very much out of control.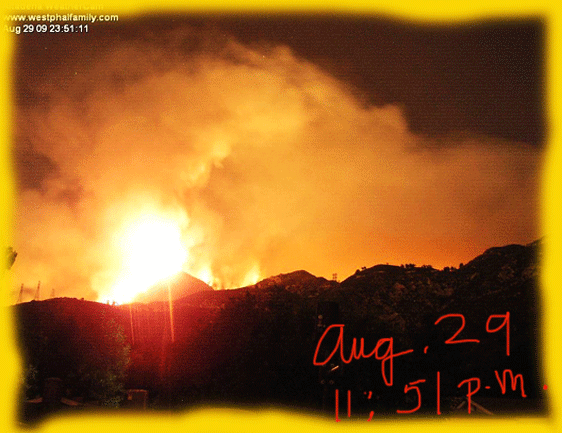 Here it is seen from the Altadena Weather Cam, 10 hours later.