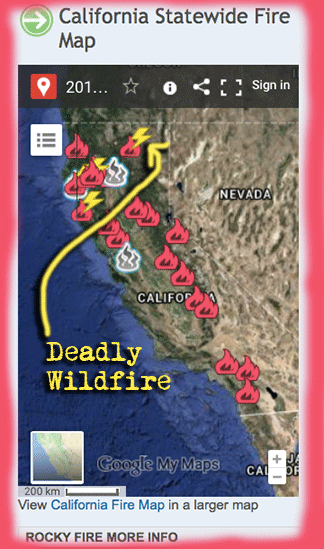 David Ruhl, a South Dakota firefighter with the U.S. Forest Service, was killed Thursday while fighting the Frog Fire in Modoc County.
Ruhl's permanent position was Engine Captain on the Mystic Ranger District of the Black Hills National Forest in Rapid City, South Dakota. He was married with two children. He worked for the U.S. Forest Service for 14 years and previously served in the U.S. Coast Guard.
Late on Friday, Governor Jerry Brown and decreed that the capitol flags be flown at half mast, and issued a statement that read in part:
"Anne and I were saddened to learn of the tragic death of U.S. Forest Service Firefighter Dave Ruhl who left his home state to help protect one of California's majestic forests. Firefighter Ruhl will be remembered for his service and bravery and we extend our deepest condolences to his family, friends and colleagues with the U.S. Forest Service."
The Frog Fire that Ruhl was helping to battle is one of a dozen large wildfires burning in California.
Governor Brown has declared a state of emergency.
We at WLA join the governor and David Ruhl's family, friends and firefighting colleagues in grieving for his loss.
---