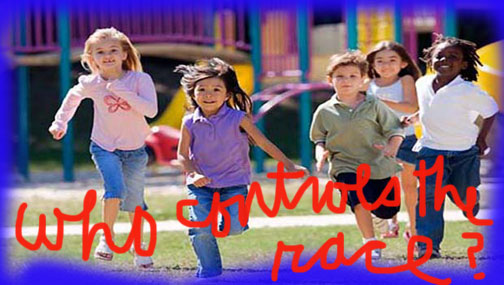 SHOULD OBAMA VETO SCHOOLS FUNDING BILL IF RACE-TO-THE-TOP $$ ARE SNIPPED?
In its Monday editorial, the LA Times says: NO.
But I'm not so sure. I think it's a mistake to begin nicking away at Race to the Top, which is successfully incentivizing education reform in a way that is desperately needed.
On the other hand, the Times has a point in saying that the cuts are not even close to fatal to Race to the Top so, in essence, don't let the perfect be the enemy of the good, fiscally speaking.
On the other, other hand, Education Secretary Arne Duncan has said that the administration understands the need for cuts, but that these aren't the right cuts. So he wants Congress to go back to the….you know...chalk board—or whatever it is one goes back to these days.
In any case, we'll see how this game of legislative chicken plays out as the Congress returns from its 4th of July break.

---
MEANWHILE, THE OTHER BIG MONEY PLAYER IN EDUCATION FUNDING IS PUSHING FOR SIMILAR REFORMS AND SOME PEOPLE DON'T LIKE IT
Monday's Washington Post has an article on the influence of the Gates Foundation on education. The Gates folks, writes the WaPo, use their grant giving capabilities as a way to push many of the same education reforms that the Obama administration favors and some critics think that Gates and company have too much power and too little understanding of how education works.
The biggest critic is education historian, Diane Ravitch, who writes in her bestselling, "The Death and Life of the Great American School System,'' that Gates and people like LA's Eli Broad, and their "current obsession with making our schools work like a business, threatens to destroy public education.''
Yes, well, business-as-usual was already doing a pretty good job of it.
Stay tuned.